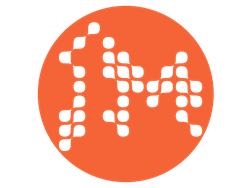 Convincing me of your great idea is much easier than trying to convince a traditional investor.
Nashville, Tenn. (PRWEB) July 08, 2013
The co-founder of a Nashville, TN based interactive agency, Ten Fast Feet, announces the recent sell of his stake. John Maddox will turn his focus to investing in mobile and web application startups. Former partner, Nathan Maggard, purchased the 50% stake from Mr. Maddox for an undisclosed amount.
"We are parting on good terms and I look forward to having a great ongoing relationship with the team" said Maddox. "My goal is to leverage experience working with startups and take on mobile and web app startup ideas for equity ownership."
Through the new company's model, startup founders are encouraged to submit their idea for review, professional consultation and the opportunity to "pitch" the concept.
If chosen, this will result in the startup concept being designed, developed and launched for an equity portion only. No capital will be required by founders if their idea is chosen by the team and an equity agreement has been mutually reached.
Individuals with mobile or web application ideas are also encouraged to submit them for review. Fees will be associated with idea submission but if selected and agreement reached, the fee will be returned to the founders.
"The key goal of this transition is to leverage my knowledge of what actually goes into building version one of a web or mobile app." said Maddox. "Because of my experience, convincing me of your great idea is much easier than trying to convince a traditional investor. Even better, I already have a team in place to handle everything from branding, UI/UX design, development and launch strategy."
For more information on opportuties or to enter a submission, visit the "Startup Investing" page at http://johnmaddox.com/startup-investing.html or email john (at) johnmaddox (dot) com.
About John Maddox:
John Maddox has been a serial entrepreneur and co-founder and CMO of the successful interactive agency, Ten Fast Feet. Over the last several years he has worked with publicly traded companies, startups and small to mid-cap companies. He specializes in business logic, marketing strategy, web and mobile application development and helping driven individuals to become more successful.