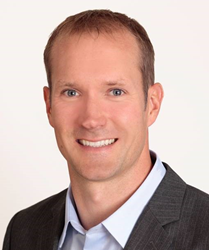 John's focus on customer success, pricing predictability, and risk-reducing automation is unsurpassed in the industry, and a perfect fit with the BlackStone objective.
Palo Alto, California (PRWEB) March 02, 2017
BlackStone Discovery, a leading provider of eDiscovery, forensic and attorney review services to corporations and law firms, announces the appointment of John Munro as Vice President of National Markets. The move highlights Blackstone's continued commitment to supporting its clients through domestic and global expansions while delivering the most cost-effective and sustainable solutions in the industry.
Mr. Munro has more than 17 years of experience building organizations dedicated to the principal of delivering exceptional customer value. His breadth of experience includes strategic Computer Forensics, Information Governance and Litigation Readiness, eDiscovery consulting and services, and expert witness testimony. This diverse skill set grants Mr. Munro the ability to guide clients through reducing their risk and costs when responding to investigations and eDiscovery obligations. His dedication to delivering the optimal solutions and information has made him a valued partner in his many long-term client relationships.
"John's proven track record of building service and software offerings that focus on reducing costs and increasing defensibility is well-established," said BlackStone's CEO and Founder, John Kelly, "We know that his experience will further solidify Blackstone's position as the preeminent provider of eDiscovery solutions. John's focus on customer success, pricing predictability, and risk-reducing automation is unsurpassed in the industry, and a perfect fit with the BlackStone objective."
Prior to joining BlackStone Mr. Munro was Vice President of Managed Services Operations at Discovia, where he focused on designing and implementing eDiscovery and litigation readiness solutions for many cutting edge technology companies and top law firms. For 10 years prior, Mr. Munro was a critical component of the organic, client-supported growth of Orange Legal Technologies. As COO of OrangeLT, he led by empowering the company's most critical assets, its employees, to create their own success. After completing his BA in Management Information Systems from Washington State University, Mr. Munro began his initial foray into eDiscovery by building custom eDiscovery software, which led to a role at Lighthouse eDiscovery where he facilitated the company's rebranding and entrance into the eDiscovery market.
BlackStone's President, Derek Duarte, highlighted the synergy created by this new engagement, saying, "John was a perfect fit with what we are accomplishing on a day-to-day basis here at BlackStone. We pride ourselves in that all of our employees are not only subject matter experts in their position, but they are also experienced and well-versed in the language and challenges of either the eDiscovery industry or the legal world. John is a dynamic and trusted client partner, but he is also a practiced eDiscovery professional who can understand an organization's needs and develop a relationship that empowers them to succeed."
Mr. Munro will be responsible for establishing additional Regional Offices to accelerate Blackstone Discovery's eastward expansion. Mr. Munro will also be involved in enhancing BlackStone's Advanced Document Review Group, assuring every client gets the most cost-effective and defensible document production results available. And he will continue his focus on advising clients about the legal and technology-based solutions best suited to address their overall information governance, litigation readiness, and eDiscovery needs.
About BlackStone Discovery
BlackStone Discovery is the premier partner for information governance, e-discovery, and document review services to leading technology company's and law firms. Its Rapid Response Methodology™ ensures adaptable frameworks and a "quick-start" to keep clients in control as their requirements change. BlackStone Discovery delivers end-to-end litigation support and information governance services, maximizing results with zero surprises. For more information please contact BlackStone's marketing team at (650) 331-3000.