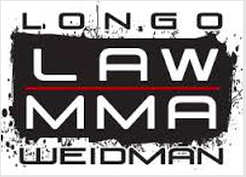 GARDEN CITY, N.Y. (PRWEB) July 27, 2018
OUTDOOR OPEN WORKOUT ON TUESDAY, JULY 31 AT 11 A.M. ET
WHAT: Elite PFL lightweight and light heavyweight contenders in the Professional Fighters League (PFL) will show off their signature moves as they warm up for their fights. This behind-the-scenes training session comes two days before the fighters step into the cage at PFL's fifth regular season event – PFL5. Fighters will be available for media interviews after their open workout.
WHEN: Tuesday, July 31, 2018 from 11 a.m. to 1 p.m. ET
WHERE: Longo and Weidman MMA, located at 1 Commercial Ave, Garden City, NY 11530
WHO: Chris Wade (Long Island-native from Islip), Will Brooks, Vinny Magalhaes and Brian Foster. Andre Harrison (Freeport-native and PFL featherweight contender) will also be in attendance at the workouts.
The Professional Fighters League presents MMA for the first time in a true sport format where individuals compete in a regular season, "win or go home" post-season, and championship. The PFL 2018 Season has 72 fighters in six weight-classes, competing in seven regular season events on Thursday nights in June, July, and August. The top eight in each weight class face off in single elimination playoff fights on Saturday nights in October and the PFL season concludes December 31 with six championship fights where winners will be crowned 2018 PFL Champion in their division and will go home with a $1 million purse. During the PFL post-season, $10 million will be awarded—the largest prize pool in MMA history.
MEDIA COVERAGE INVITED:
Date: July 31, 2018
Time: 11 A.M to 1 P.M
Place: 1 Commercial Ave, Garden City, NY 11530
PLEASE RSVP TO:
Amy Rosen
arosen(at)rubensteinpr.com
FOR ADDITIONAL QUESTIONS:
Greg Savage
gsavage(at)PFLmma.com