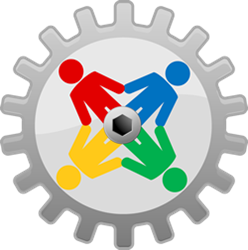 Effective online communities are 80% strategy and 20% technology...
Boston, MA (PRWEB) February 03, 2014
CNP Integrations exclusive "Community Building Success Program" addresses the common challenges site builders face when building online communities. The JomSocial Success Bundle is a private workshop series and consulting track that focuses on using the popular JomSocial community building tool suit for Joomla CMS. It takes participants on an expedition through important use case questions and helps them discover the best ways to define clear goals and a comprehensive strategy for their community driven site.
Each JomSocial Success Bundle will be tailored to the specific needs of each JomSocial community manager to offer the best possible value and support.
Details on the new workshop series can be found here: http://www.cnpintegrations.com/inbound-marketing/jomsocial-success-workshop.
"Effective online communities are comprised of 80% strategy and 20% technology. They also are able to connect with a real world community of people that have common interests or goals that exists offline," says Mr. Nielsen. In addition to answering questions around strategy, the program steps through a common sense approach for leveraging tools and technology that can best connect and retain the attention of site visitors. Since the program builds on a seven pillars of success project management approach it covers ideas around effectively marketing and sustaining a community with solid revenue streams.
Nielsen, believes that if the questions explored in this program can be answered and responded to correctly, they will lead to a better return on the site builders investment. If the key principles presented in the Community Building Success Program can be followed and a viable community and business model can be verified, you can almost guarantee successful results.
Information about the community building programs can be viewed and downloaded from the web site: http://www.cnpintegrations.com/communities/.
Several related articles are posted on the CNP Integrations Blog around the concepts presented in the program along with useful tips and advice for any Joomla CMS site builder. http://www.cnpintegrations.com/blog/
Christopher Nielsen, the principle architect of this first of its kind program, has been developing enterprise level communities and speaking around the country passionately about the powerful community tools available for the Joomla CMS system. Mr. Nielsen was a featured presenter at Joomla Day Chicago, Joomla Day North Carolina and the Joomla World Conferences in 2012/2013. He is involved in the Joomla Open Source community as the co-manager of the Joomla Resource Directory, leader of the Joomla SWOT task force and active member of the Joomla Marketing Working Group.
CNP Integrations has built a world class technical support and consulting practice around delivering enterprise level Joomla CMS support for small to midsized businesses (SMB's), Governments agencies and non-profit organizations using the Joomla CMS. "Collectively we feel this relationship will extend our in-house design and consulting capabilities while strengthening the skill sets and expertise available from our project management team. We are delighted to be working with Fred Sarhadi and feel his common sense approach, creative design and marketing background are a perfect fit for complementing our support teams," says Christopher Nielsen, CEO/General Manager of CNP Integrations.
CNP Integrations is known for delivering world class support for Joomla CMS.
CNP Integrations has an engaged global team of technical and configuration experts and employs highly skilled programmers and project managers with the focus of providing the most responsive web application support services for the Joomla CMS and other compatible technologies. CNP Integrations is a business division of Creative Networks Protocol Inc., a Massachusetts based corporation. CNP Integrations offers premium technical support and hosting with a value building methodology and a proven process of project management success. CNP Integrations primarily provides services across the United States but has serviced customer globally in 7 countries on 3 continents.