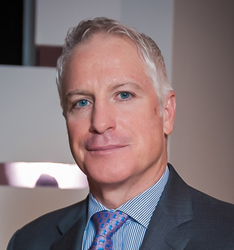 ...having the opportunity to be back in the United States with my family alongside the scale and scope of the challenge with BNY Mellon, the stars just have lined up
New York, NY (PRWEB) June 17, 2015
Jon E. Theuerkauf joins Bank of New York Mellon Corporation as Managing Director and Group Head of Process Efficiency and Process Engineering. The position, as part of the Client Service Delivery, is a newly created function within Bank of New York Mellon. CSD includes the key business functions and service delivery areas of BNY Mellon that help clients to conduct business, service assets and engage in transactions in 35 countries and more than 100 markets.
Theuerkauf's skillset includes a significant focus on implementing sustainable quality, productivity and efficiency initiatives for complex organizations including Credit Suisse, HSBC (UK) and GE Capital (US).
Most recently, Theuerkauf brought his more than 25 years of experience to Auckland Savings Bank in New Zealand where he was charged with driving productivity and creating capacity. Managing ASB's WorkSmart team he developed a new strategy and execution plan for moving the bank's transformation efforts to be end-to-end focused--not just "fixing" part of the processes already in place. In six months' time, Theuerkauf also developed and implemented a new type of team and structure to accomplish the strategy, and launched ASB's first end-to-end pilot project introducing the concept and use of "Rapid Digitization" while ensuring the delivery and exceeding financial (+15%) and non-financial targets for the fiscal year.
Prior to joining ASB in October 2014, Theuerkauf served as Head of Reengineering at Sberbank of Russia where he advised the CEO, board of directors and executive team on a variety of improvement and innovation initiatives alongside developing and managing Sberbank's productivity enhancement strategy programs. Theuerkauf left Sberbank in June 2013 after an intense 2 ½ year stint.
According to Theuerkauf, the opportunity with BNY Mellon came slightly earlier than he had planned. "Given the tenor of ASB's overall strategy implementation, having the opportunity to be back in the United States with my family alongside the scale and scope of the challenge with BNY Mellon, the stars just have lined up," he said.
Theuerkauf will be tasked to design and drive a long-term sustainable transformation for BYN Mellon's Client Service Delivery Group in order to align and support the strategic business goals and objectives of the bank, as well as to enhance regulatory/operational compliance, improve operating efficiencies and greater consistency in client delivery.
Read more about Jon Theuerkauf at: http://www.improveandinnovate.com.
About Bank of New York Mellon
Started by Alexander Hamilton in 1784, BNY Mellon is one of the longest-lasting financial institutions in the world. We have endured, been innovative and went on to prosper through every economic event and market move over the past 230 years. For further information, visit: https://www.bnymellon.com.