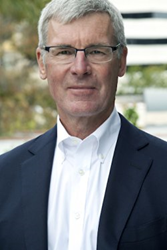 Preparing for college can result in a flux of intense emotions—from excitement, to nervousness, to insecurity about whether or not they're actually ready...These feelings are normal and, for most, inevitable. - Jon Pfeiffer
Denver, Colorado (PRWEB) August 05, 2016
A's for Everyone: Acing the College Experience, now available on Amazon.com, should be included as an orientation reading assignment prior to moving into the dorm. That's the takeaway from parents who had opportunity to preview the new release co-authored by Pepperdine instructor and entertainment attorney Jon Pfeiffer and Amanda Salz, recent Pepperdine grad.
It was a request from a parent of a high school graduate to counsel her son on what to expect in college that inspired Pfeiffer to write the guidebook. He practices law in Santa Monica, Calif. and teaches Media Law addressing First Amendment issues, defamation, privacy (intrusion, private facts, false light and the right of publicity) and copyright matters.
"Preparing for college can result in a flux of intense emotions—from excitement, to nervousness, to insecurity about whether or not they're actually ready," said Pfeiffer. "These feelings are normal and, for most, inevitable."
Pfeiffer and Salz provide tips students won't get from their high school guidance counselors. By following the simple checklist system, incoming students will stay organized, avoid potential pitfalls and embark on the path to becoming star college students. The book doesn't stop short at freshman year; instead it offers proactive advice applicable for the entire four-year experience, a full view of what to expect and guidance on how to react.
Pfeiffer (http://www.pfeifferlaw.com) is an experienced entertainment trial attorney practicing in Santa Monica, California. His website built by Unleaded Software Inc., headquartered in Denver, Colo., showcases his successful career, trying more than 65 cases to conclusion before juries, arbitrators and judges. He specializes in high stakes, "bet the company" entertainment, business and copyright litigation. A native of Nebraska, he graduated from University of Nebraska where he was named Marketing Student of the Year. He is a graduate of Denver University Law School and is licensed to practice in California and before the Supreme Court.
Amanda Salz graduated with honors from Pepperdine University. She majored in print journalism with a minor in Hispanic studies, which she studied while abroad in Buenos Aires, Argentina and walking the Camino de Santiago in Spain. She is entering her first year at the University of Texas School of Law, where she plans to pursue a career in First Amendment law.
"We have had the pleasure of building three websites for Jon Pfeiffer over the term of his career. He was among the first attorneys to recognize the importance of the internet early on," said Jarod Clark, president of Unleaded Software. "We're thrilled to watch Jon move into book writing and we're convinced that students and parents will benefit by reading this insightful book."
Order the Kindle book on Amazon at http://amzn.to/2acyz2O.
Contact Pfeiffer at:
Jon Pfeiffer
233 Wilshire Blvd.
Suite 220
Santa Monica, California 90401
pfeiffer(at)pfeifferlaw(dot)com
310-451-5800 x 23