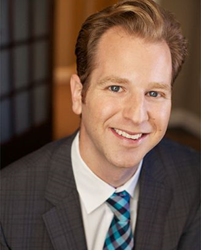 I think that as the stigma behind plastic surgery has faded, technology has improved, and results have become more natural, men started to realize that plastic surgery and cosmetic procedures were never just for women. - Dr. Jonathan Kulbersh
Charlotte, NC (PRWEB) October 07, 2016
According to the American Society of Plastic Surgeons, as detailed in a Fox 59 report on September 19, approximately 10% of plastic surgery procedures in the past year were performed on men. That is a 325% increase in cosmetic procedures performed on men since 1997. As the years have passed, many have wondered why men now seek out the same procedures as their wives and daughters.
"I think that as the stigma behind plastic surgery has faded, technology has improved, and results have become more natural, men started to realize that plastic surgery and cosmetic procedures were never just for women," said Dr. Kulbersh.
For years, women were the demographic of plastic surgery advertisements. Women wanted their wrinkles to vanish, skin to look youthful and revitalized. And now, with men more apt to have surgery and cosmetic procedures now due to the rise in acceptance of social media, marketing is done towards both parties.
"Social media plays a big role in today's society. With more celebrities openly discussing their procedures and our friends and family are showing off their new looks or the steps they have taken to reduce the signs of aging, men feel more comfortable embracing procedures they were always interested in," explained Dr. Kulbersh. "Many men have said to me that they were skeptical at first, but once they learned how short the recovery times were and saw how good the results looked on their friends and family, men and women alike, they wanted to give it a shot."
The most requested procedures for men in 2015 were Botox and laser hair removal. Surgically, men were mostly seen for rhinoplasties and blepharoplasties (eye lifts). Learn more about rhinoplasty procedures at https://carolinafacialplasticsurgery.com/rhinoplasty-nose-surgery/.
"It is true that men are more interested in the non-surgical aspects. They are quick, temporary, and have no downtime. However, as a facial plastic surgeon, I do see a lot of gentlemen who come in looking to have a rhinoplasty or an eye lift performed. Men find things they dislike about their noses just like women, whether it be the symmetry or size, and now they finally feel comfortable correcting it," explained Dr. Kulbersh. "I am very pleased to see this spike, and I hope it continues as more knowledge about new and innovative procedures is made available to the public.
Double board-certified as a facial plastic surgeon and fellowship-trained in facial plastic and reconstructive surgery, Dr. Jonathan Kulbersh is the founder and director of Carolina Facial Plastics in Charlotte, North Carolina. Dr. Kulbersh received training in facial plastic surgery in Beverly Hills with renowned surgeons, Babak Azizzadeh MD FACS, Paul Nassif MD FACS (well known for his show Botched), and Guy Massry MD, and has expertise in facial rejuvenation procedures, including facelift, rhinoplasty, eyelift and injectables (Botox and fillers). Additionally, as an expert in the function of facial nerves, Dr. Kulbersh has a special interest in patients with facial paralysis and Bell's palsy. Dr. Kulbersh has published numerous articles, as well as chapters of medical textbooks, including Master Techniques in Blepharoplasty and Periorbital Rejuvenation.
Carolina Facial Plastics
6849 Fairview Road #200
Charlotte, North Carolina 28210
(704) 842-3644
info(at)CarolinaFacialPlastics(dot)com