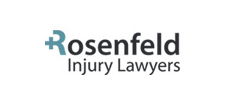 Rosenfeld Injury Lawyers' Nursing Homes Abuse Blog thoroughly covers topics such as violence among residents.
Chicago, IL (PRWEB) January 24, 2015
Specializing in the representation of clients injured in nursing homes and long-term care facilities, Chicago-based attorney Jonathan Rosenfeld has created Nursing Homes Abuse Blog, an intuitive statistics-based online portal where clients can obtain information on important topics in this area. From subjects such as violence among nursing home residents to feeding tubes and the elderly, bed sores and legal rights of clients' loved ones, nursinghomesabuseblog.com covers a range of concerns and addresses each of them in logical, straightforward articles.
As one of the more steadily increasing concerns amongst nursing home facility representatives, the subject of routine violence between fellow nursing home residents has become a spotlight topic on the blog. According to a new study by Cornell University (published on Nov. 6, 2014), nearly one in five people living in a nursing home is involved in at least one "aggressive encounter" each month.
Nursing homes currently provide care for about 1.5 million older Americans nationwide, and it is believed that by 2030, the number of U.S. adults aged 65 and older will more than double in size – to about 71 million. These numbers cause concern among the nursing home community, including the loved ones of residents, about the large population of older adults that could soon face similar treatment.
As reported by Rosenfeld Injury Lawyers' blog, recent statistics indicate that nursing home abuse is a "societal issue" of great magnitude in the U.S., with nursing home care discussions likely to intensify as the "baby boomer" generation continues to climb into its retirement years. With elderly abuse continuing to present a major problem in the U.S. that, say officials, "must be resolved," hospitals and nursing home facilities have been increasingly pressured to treat elderly citizens with respect and care. Yet, it is the issue of resident-on-resident violence which has plagued the health care system recently, with consequences that, many experts say, can be devastating.
According to studies, it's not just cuts, bruises and broken bones that are suffered by the senior demographic in long-term care facilities – it's the verbal and psychological violence that also leads to depression and feelings of hopelessness…and, in worst-case scenarios, death. The aforementioned Cornell study involved a team that examined patient records at 10 nursing homes throughout New York, with the group also interviewing residents and direct-care employees such as aides. Research assistants, meanwhile, spent two to six months at centers recording incidents as they occurred.
What they found was somewhat alarming: Of the more than 2,000 residents, 16-percent were involved in verbal incidents such as yelling, screaming or cursing while about six-percent were in involved in sheer physical violence, which included hitting, kicking or biting. One-percent were involved in sexual encounters such as exposing genitals, touching other residents or attempting to receive "sexual favors." Another 11-percent, the study found, experienced residents walking into their rooms uninvited or rifling through their possessions, with all of the incidents being deemed "unwelcome" and a prelude to physical and/or psychological distress.
The topics covered on nursinghomesabuseblog.com cover a myriad of bases, with all of them sharing one common element: The intention of alerting the public to the dangers associated with care facilities and what can be done about it.
For more information, visit http://www.nursinghomesabuseblog.com