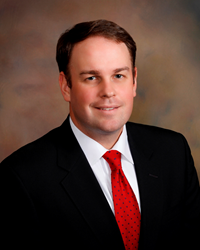 Manassas, VA (PRWEB) February 25, 2014
Livesay & Myers, P.C. proudly announces that attorney Jonathan McHugh has joined the Manassas office of the firm.
Mr. McHugh will practice exclusively family law, representing clients in separation, divorce, custody, visitation and support cases throughout Manassas, Prince William County and surrounding areas.
Jonathan McHugh was born in Boston, Massachusetts and moved to Northern Virginia in 2005 after graduating cum laude from Wake Forest University a year earlier. He then worked for 3 ½ years as a consultant in the Washington, D.C. area. In that capacity he served exclusively clients in the federal government, including the Department of Defense and the U.S. Army.
Mr. McHugh moved on from his consulting work to attend The Catholic University of America Columbus School of Law. During law school, he completed two different internships in the United States Attorney's Office in Washington, D.C. Mr. McHugh also worked as a certified student attorney with the Families and the Law Clinic in law school, representing victims of domestic violence in D.C. Superior Court.
After graduating from law school in 2011, Mr. McHugh practiced family law for over two years at a law firm in Vienna, Virginia. In that position, he gained tremendous experience with every type of family law matter in the courts of Northern Virginia, including a large number of contested divorce, custody, child and spousal support cases.
About Livesay & Myers, P.C.
The law firm of Livesay & Myers, P.C. opened its first office in Woodbridge, Virginia in March 2003, and has grown steadily since. The addition of Jonathan McHugh brings the total number of attorneys at the firm to 16, including four Manassas divorce lawyers.