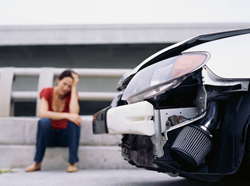 A past client of The Jones Firm said, 'I recommend Dax because he made the whole situation go as quickly and painlessly as possible.'
Seattle, WA (PRWEB) June 07, 2014
"Surely you've heard of the spontaneous tire blow-outs that send unsuspecting drivers into serious car accidents, or of the unexpected brake failure as a driver tries to stop at a busy intersection," reads a new article released by The Jones Firm.
The article stresses the importance of working with an auto accident attorney in the case that involves mishaps or failures of products which contributed to an accident.
Dax Jones would be more than willing to meet with potential clients for a free consultation. Simply visit: http://www.bellevuetrialattorney.com.
Dax Jones stresses that, "You need a professional by your side who understands the current and past applications of product liability laws and can proficiently argue your case in court."
The article emphasizes that product liability laws are very complex, saying, "There are numerous facets to the Washington Products Liabilities Act that can apply to a case in many different ways." Dax Jones has the know-how to navigate stormy legal waters and be able to present a clear, persuasive case for the benefit of his client.
A past client of The Jones Firm said, "I recommend Dax because he made the whole situation go as quickly and painlessly as possible. He returned my calls promptly and kept me informed of the status of my case. He made it easy for me to understand all aspects of my case and was able to get me the best results possible."
When partnered with a knowledgeable personal injury defense attorney, any litigant can have confidence that they have the best chances of receiving the compensation they're due.
About The Jones Firm:
Lead by Dax Jones, J.D., The Jones Firm is a Bellevue-based personal injury law firm, representing clients throughout Washington. The Jones Firm responds to their clients' needs with a client-focused approach and an unyielding determination to exceed their clients' expectations.
The Jones Firm
400 108th Avenue NE Suite 209
Bellevue, WA 98004
Phone: 425.372.7900