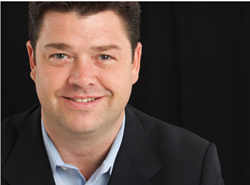 Las Vegas, NV (PRWEB) October 26, 2014
Jon Petrick is a sought-after doctor who is the clinical director of the Las Vegas Pain Relief Center. Dr. Jon Petrick's mission is to help clients reach their optimal health, and in so doing, has developed and now added, his "Sustainable Health System" to his practice. As a chiropractor, Dr. Jon Petrick is aware of the importance of the human body's mobility, such as correct posture and exercise, and how what one puts into it one's body is just as important. Dr. Petrick states, "The Las Vegas Pain Relief Center's mission is to provide the most complete pain relief services available, utilizing advanced integrated techniques that provide the most permanent results, so patients will have a longer, healthier, more fulfilled lives."
For more than a decade, the Las Vegas Pain Relief Center has been helping thousands of Las Vegas residents resolve their pain and perform at their very best. What makes the Las Vegas Pain Relief Center special is that it is one of only a few centers in the country to offer a truly functional approach to the treatment of pain. And this is why Pain Relief Center's consistent high level of success in dealing with pain has given them the leading edge in multidisciplinary pain management.
The Las Vegas Pain Relief Center's Physical Medicine & Rehabilitation Team are dedicated to treating the cause of the issue(s) and not just chasing the symptom(s). They successfully treat headaches, neck pain, shoulder injuries, carpal tunnel, back pain, disc problems, hip and knee pain, muscle spasms or other nerve related issues. They always work towards a permanent correction, so the need for never ending care is obsolete.
The Las Vegas Pain Relief Center has a unique multidisciplinary approach, and integrates the latest in injection medicine, anti-aging, proper nutrition, Active Release Techniques, chiropractic care, physical therapy and personal training to deliver the very best results. They are 100% committed to providing their patients with the best overall outcomes.
About Dr. Jon S. Petrick
Dr. Jon S. Petrick, Clinical Director of the Las Vegas Pain Relief Center, is a licensed Chiropractic Physician fully certified in Active Release Techniques (ART), Selective Functional Movement Assessment (SFMA), Functional Movement Screening (FMS), OTZ-tension adjustments and Manipulations under Anesthesia. After receiving his Doctorate of Chiropractic degree from Cleveland Chiropractic College in Kansas City, Missouri, Dr. Petrick relocated to Las Vegas in 2000.
As the first and most experienced ART, OTZ, SFMA/FMS provider in Nevada, Dr. Petrick has successfully treated hundreds of professional athletes and thousands of Las Vegas residents. He is highly regarded and much respected as a leader in soft tissue injuries and treatment and his success with ART has earned him national notoriety. He gives back to the profession by teaching graduate and practicing doctors from around the world how to successfully use ART and other treatment protocols in their practices.
Las Vegas Pain Relief Center
(702) 948-2520