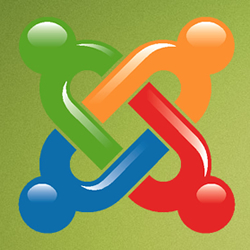 San Francisco, CA (PRWEB) August 04, 2015
BestHostingForJoomla, a leading Joomla hosting review site, today released the monthly Joomla web hosting sales roundup. Covering shared hosting, VPS and dedicated servers, the recommended promotions are offered by InMotion, BlueHost, Arvixe, HostGator and WebHostingHub.
The 5 web hosts are providing up to 72% discounts, advertising credits for main search engines and social networks, and many other extras.
1) InMotion
The regular prices of InMotion shared plans start at $7.99/mo. Now for subscriptions made through this exclusive promotional link, a 56% discount is available, which lowers the cost to $3.49/mo. Up to $300 marketing credits for Google, Yahoo, Bing and YP.com listing are also included.
For virtual servers, there is a 50% discount with which Joomla users can purchase a VPS at the cost of $14.99/mo only. Each VPS plan comes with 2 dedicated IPs, automated backups, and a cPanel license.
InMotion offers a 90-day full refund guarantee for the users of any shared or VPS plan. For more information about the promotions and discounts, visit https://besthostingforjoomla.com/inmotion-joomla-hosting-review/.
2) BlueHost
BlueHost provides a 60% discount for the popular Plus plan and 40% for Starter plan, so the prices of the initial term start at $3.95/mo and $3.49/mo respectively. 1 domain name is included in both plans. In terms of VPS, this web host allows 50% off. The cost of a basic virtual server is as low as $14.99/mo.
3) Arvixe
Both PersonalClass and PersonalClass ASP are discounted 30%. Linux users can get a web hosting plan at $2.8/mo, and Joomla users who want a Windows hosting platform can also enjoy a low price of $3.5/mo. 1 domain name for life, $100 Google AdWords credits and $100 Yahoo/Bing credits are available with no additional charge.
4) HostGator
HostGator offers both Linux and Windows hosting. All shared hosting plans come with a 30% discount, with which the price of Linux hosting starts at $3.46/mo and that of Windows hosting starts at $4.16/mo. VPS and dedicated servers are discounted 40% so that Joomla users can obtain a VPS at $11.97/mo and a dedicated server at $104.4/mo.
5) WebHostingHub
WebHostingHub focuses on shared servers only. For the primary Spark plan, there is a special time-limited promotion. During the promotion, this plan is priced at $1.95/mo for the first 3 months and $3.99/mo for the remainder of the term. 1 domain, SSDs and $200 advertising credits are included.
About BestHostingForJoomla
BestHostingForJoomla is a professional review site focusing on Joomla web hosting reviews, coupons and comparisons. It also releases tutorials about the basic management of Joomla websites.