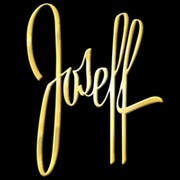 Burbank, CA (PRWEB) November 11, 2013
Joseff of Hollywood has created some of the world's most iconic pieces of jewelry. The Joseff collection includes Marilyn Monroe's diamond necklace in Gentlemen Prefer Blondes, the headdress and belt worn by Elizabeth Taylor in Cleopatra, jeweled necklaces and bracelets for Joan Collins on the TV series Dynasty, Grace Kelly's stunning pearl drop earrings worn in High Society and thousands of other exquisite jewelry worn by legendary stars in famous films.
The world-wide collector base is thrilled that Joseff of Hollywood plans to reissue popular designs in limited-editions. GPA has also announced that Joseff will be augmenting the classic collections with new pieces to attract new, young fans and current Hollywood starlets.
"The Joseff of Hollywood brand has long been synonymous with the most glamorous film stars," says C. David Piña of GPA. "Joseff of Hollywood Jewelry has sparkled in remarkable films including Gone With the Wind, Bonnie & Clyde, Some Like It Hot, and Pirates of the Caribbean. The list of stars that have worn Joseff jewelry is unbelievable: Humphrey Bogart, Shirley Temple, Elizabeth Taylor, Lana Turner, Rita Hayworth, Joan Crawford, Grace Kelly, Lucille Ball, and Clark Gable…just to name a few!"
The classic Joseff Jewelry Collection includes earrings, bracelets, necklaces, finger rings, crowns, belts, tiaras, brooches and other jewelry items created specifically for use in films. GPA's efforts will grow the Joseff of Hollywood brand and ensure that it will continue to set the highest standards in the industry.
The GPA team - C. David Piña, Dan Harutunian, Charles O. Glenn, and Shelley Piña - plan to revitalize the Joseff brand globally by creating and nurturing strategic alliances with major manufacturing, distribution, merchandising and retail interests. Piña is an award-winning TV designer with credits including several Academy Awards, the Tonys, Grammys and over 350 other high-profile productions. He also served as VP Creative Services for AENTV, one of the pioneer streaming-video internet companies. Glenn was the head of marketing for Universal, Paramount, and Orion Pictures and has been involved in the marketing campaigns for such hits as The Godfather, Platoon, and The Silence of the Lambs. The Chief Financial Officer of GPA, Harutunian, is a consultant to several foundations, corporations and estates. Shelley Piña will be overseeing and managing several aspects of the project.
"GPA is committed to solidifying Joseff of Hollywood's position as the premiere Hollywood Vintage Jewelry Collection… again," said Piña.
To learn more about Joseff of Hollywood visit the website, http://www.JoseffJewelry.com for more information.