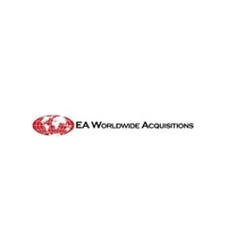 Poland is a location that over the past 12 months has become very interesting to me.
(PRWEB) December 11, 2013
Josh Cote was named last month as a VIP guest speaker at the European Sales Awards taking place at the Hotel Juan Carlos I in Barcelona, Spain. As he embarked on his second European Tour of the year, Cote is said to be seeking a core network of contacts in various European markets. Strengthening his relationships is essential for the growth he has planned for his outsourced sales company, EA Worldwide Acquisitions in 2014.
The tour departed from London and includes stops in Lisbon, Katowice, Wroclaw, Milan and Barcelona.
About EA Worldwide Acquisitions: http://www.eaworldwide.co.uk
Poland is of specific interest to Josh Cote due to its recent developments. Wroclaw has become the fastest developing city, attracting investors from all over the world. It has proved the weight of its strategic planning capabilities and has had a clear focus on developing its cultural and social potential, taking care of investors and working on its recognition in Europe (http://www.angloville.com).
Katowice is a symbol of the sustainable energy movement for the country, boasting a new office complex that could soon be rated the greenest in continental Europe (http://www.dw.de).
'I have a strong network of business partners in Italy, Portugal and Spain so have traveled to these places regularly over the last 6 years. Poland is a location that over the past 12 months has become very interesting to me. The rapid development and ambition demonstrated is phenomenal and I am very excited to be connecting with start-up businesses in both Wroclaw and Katowice,' says Josh Cote.
Josh Cote has kept his commitment to mentoring 3 start-up entrepreneurs in Europe low key, but it is alleged they will be meeting Josh in Barcelona this weekend to attend the European Sales Awards.
It is also rumored that EA Worldwide Acquisitions, a sales company owned by Josh Cote, may also get some recognition at the Awards Ceremony in Barcelona. The firm have established a strong reputation for high-quality lead generation and direct sales in the UK and have offered much support to start-up businesses throughout Europe particularly over the last 2 years. 'Although we are keeping to a tight schedule, the tour so far has been successful and I am looking forward to capping off the week in Barcelona,' says Josh Cote.
###