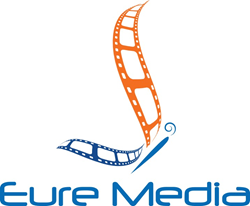 Making the right connections is only half of the challenge. Knowing how to deliver a story and make a strong connection on camera requires a very unique set of skills
New York, NY (PRWEB) March 04, 2015
Joshua Eure, a broadcast and digital senior content management veteran announced today the launch of EureMedia, a NYC-based media consulting agency focusing on talent development, multimedia production and media coaching.
Capitalizing on Joshua's 20 years of experience leading news operations in large markets, Eure-Media's mission is to help TV stations build diverse and successful management teams. In addition to talent development and recruiting, the company provides strategic media relations, consulting, training and coaching for those looking to break into the news broadcasting industry or move further up the ladder.
EureMedia has the expertise and resources to connect our clients' with the right opportunity to grow their brand. We will always have our clients' best interest at heart with a laser focus on building productive relationships with news outlets. As a boutique agency our goal is to position our clients for the most rewarding financial opportunities and career growth. EureMedia also helps clients' build their brands by advising and monitoring their digital footprint. We deliver maximum exposure for our clients through social strategy.
An award-winning news producer, Joshua honed his management skills in local newsrooms for 15 years. Joshua served as Executive Producer at WWOR-TV in New York, WSB-TV in Atlanta, and WFOR-TV in Miami. Prior to launching his consulting career, Joshua was also a Senior Producer for ABC News in New York and Senior Content Manager for Republic Media in Phoenix.
Joshua knows the ins and outs of the industry, and provides guidance and business tools to get into the business. "Making the right connections is only half of the challenge" says Eure. "Knowing how to deliver a story and make a strong connection on camera requires a very unique set of skills. Our experience in the News and Media industry affords us the means to help new talent develop a clear understanding of the business, the connections and nuances of how to come across like a news professional. "
About EureMedia
EureMedia (http://www.euremedia.com) is a New York City-based media management firm specializing in talent development, multimedia production, media coaching and consulting.