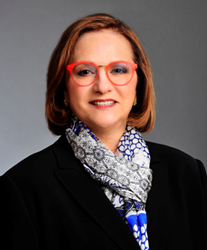 Whoever my client is, I always form a close bond with them in order to understand and empower them to achieve their goals.
Chicago, IL (PRWEB) March 21, 2016
Family law expert Joy Feinberg was recently included in The Best Lawyers in America 2016. "This is an honored distinction of which I am very proud," said Feinberg. "I would like to congratulate my colleagues who also made this elite list."
Feinberg founded Boyle Feinberg, P.C. with Janet Boyle, both of whom were awarded American Institute of Family Law Attorneys 10 Best Client Satisfaction 2016 accolades.
They combined their talents to form Boyle Feinberg, a law firm focused exclusively on family law.
Feinberg, who was also selected as a Super Lawyer for 2016, represents business owners, entrepreneurs, highly compensated executives, professionals in all fields, athletes or their spouse in complex divorce cases having business or other valuation issues. Recognizing the struggle one has prior to starting the divorce process, Feinberg guides her clients to inspired resolutions, whether by collaborative discussions or utilizing her seasoned trial skills.
"Whoever my client is, I always form a close bond with them in order to understand and empower them to achieve their goals," said Feinberg.
About Boyle Feinberg, P.C.
For more than thirty years each, attorneys Janet Boyle and Joy Feinberg have been providing exceptional legal services and obtaining superior results for clients throughout the Chicagoland and North Shore communities in all aspects of family and matrimonial law. Boyle Feinberg's practice is devoted to the resolution of complex family law cases, by negotiation, mediation or litigation. For more information or to schedule an initial consultation with one of the Boyle Feinberg attorneys, please call (312) 376-8860, or visit http://www.boylefeinbergfamilylaw.com.
About the NALA™
The NALA offers small and medium-sized businesses effective ways to reach customers in the digital age, while providing a single-agency source that helps them flourish in their local community. The NALA offers its clients an array of marketing tools from press release campaigns and social media management to a cause marketing program. The NALA's mission is to make businesses relevant and newsworthy, both online and through traditional media, by providing increased exposure at reasonable costs. For media inquiries, please call 805.650.6121, ext. 361.