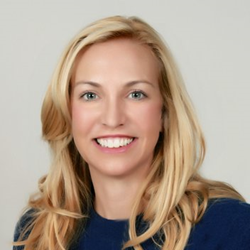 This is an opportunity to bring peers and industry professionals together in a 'one-stop shop'
Santa Clara, CA (PRWEB) July 11, 2017
JPD Financial, an outsourcing firm helping many of the world's largest companies better manage their accounts payable processes and cash, has partnered with the Sharedserviceslink to launch a new vendor community site called sharespace. This multi-purpose vendor group and site will host content and discussion to educate and unite shared services, finance, procurement, and accounting professionals on a single global forum. The site allows members to leverage the experience and wisdom of fellow professionals through discussion and debate and offers value through a content and resource directory, a detailed supplier directory listing, and a unique KPI benchmarking tool.
"This is an exciting opportunity to bring peers and industry professionals together in a 'one-stop shop' to participate in discussions, share news, and explore a highly relevant knowledge base," said Alexa Bradley, Vice President Business Development and Marketing for JPD Financial. "We hope that members will use the platform to engage with others on a range of topics, from trends in global security to tools and techniques that can fast-track an organization's success."
JPD Financial will act as an advocate and plans to add value to the platform by sharing relevant industry content, case studies, trends, and benchmarks and by connecting group members to relevant subject matter experts for advice, anecdotes, and insight.
Susie West, CEO of Sharedserviceslink, stated "We are delighted to be working with JPD on this initiativ. sharespace brings together professionals looking to seriously mature their shared services and F&A practices, and we encourage sharespace members to connect with JPD within their group where they will find expertise on audit recovery and supplier data management, great documentation, and case studies. This connection will offer great value."
The benefits of sharespace is that as the user-base grows, the platform grows in power through the constant contributions of valuable comments, content and data. A huge and wide-ranging selection of content and tools is already on the site, provided by shared services centers, consultants, analysts, solution providers, and sharedserviceslink research teams.
The sharespace community and site is a cutting edge tool with the potential to unite more than 40,000 professionals and experts in the industry. sharespace is live on July 11, 2017.
About JPD Financial:
For more than 30 years, JPD Financial has worked behind the scenes on behalf of Fortune 1000 clients to research and uncover funds that would otherwise be lost in today's automated systems and written off due to accounting miscommunications. They work with their clients' suppliers to research credits, overpayments, and misapplied or duplicate payments that appear on their records, but which may not appear on the standard statements their clients receive. JPD Financial is headquartered in Santa Clara, California with a European office in Harpenden, UK to serve its global clients. JPD Financial's client base includes major vertical industries such as healthcare, telecommunications, energy, consumer goods, oil and gas, and manufacturing. For more information, visit http://www.JPDFinancial.com.