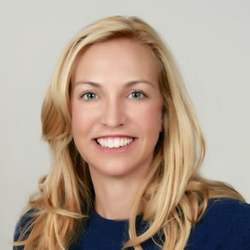 "With its partners, JPD Financial is leveraging best practices and technology platforms to help their clients boost savings."
Santa Clara, CA and Harpenden, UK (PRWEB) August 11, 2016
JPD Financial, an outsourcing firm helping many of the world's largest companies better manage their accounts payable processes and cash, today announced it has partnered with AFMS and Utility Reduction Analysts (URA) to help drive client cost savings further. Both companies are similar to JPD in size and client portfolio.
AFMS is a services firm that analyzes transportation and shipping costs, identifying areas of potential savings, negotiating more favorable rates, and monitoring ongoing costs. URA provides cost reduction services for gas, electric, waste and telecommunications. Both companies have been in business for more than 20 years, and like JPD Financial, both companies have established significant trust with their client base by delivering effective analysis, recommendations, fraud detection, and reporting.
"Like us, AFMS and Utility Reduction Analysts strongly believe in the importance of client relationships," said John Doyle, President of JPD Financial. "Their services are complementary to our Vendor Credit Recovery service and will support our clients as they continue to look for cost savings and implement best practices."
These additional programs are impacting complex organizations by allowing a trusted partner to identify areas for improvement or efficiencies within the business units with minimal impact to internal staffing. These added value programs act as another layer or safety net for cost recoveries.
"As a joint effort, JPD, AFMS and URA are ensuring that our clients are aware of the additional services," stated Alexa Bradley, Executive Director of Business Development and Marketing, JPD Financial.
"With a service-oriented approach, JPD Financial is a good fit for us and for our clients," said AFMS President Mike Erickson. "We're eager to discover how much more efficient we can make our clients' businesses by partnering with JPD."
"Similar to our own business strategy, JPD Financial is leveraging best practices and technology platforms to help their clients," commented Jennifer Wynn Stoll, President and CEO of Utility Reduction Analysts. "Partnering with JPD Financial is a natural extension of our goal to help clients operate as efficiently as possible."
About JPD Financial
For more than 30 years, JPD Financial has worked behind the scenes on behalf of Fortune 1000 clients to research and uncover funds that would otherwise be lost in today's automated systems and written off due to accounting miscommunications. They work with their clients' suppliers to research credits, overpayments, and misapplied or duplicate payments that appear on their records, but which may not appear on the standard statements their clients receive. JPD Financial is headquartered in Santa Clara, California with a European office in Harpenden, UK to serve its global clients. JPD Financial's client base includes major vertical industries such as healthcare, telecommunications, energy, consumer goods, oil and gas, and manufacturing. For more information, visit http://www.JPDFinancial.com.
About AFMS
In business for almost a quarter of a century, AFMS has successfully helped thousands of global companies reduce their carrier shipping costs. Companies like G.E., Honda, Nissan, Sony, Dell, Readers Digest, Domino's Pizza, Disney, Johnson & Johnson, Toyota, Trek Bikes, Guess, American Eagle, and others -- from every industry -- have all hired AFMS to help them secure better contract pricing. AFMS clients have realized more than $1 Billion in transportation carrier cost savings. Find out more at http://www.afms.com/.
About Utilities Reduction Analysts
URA is Certified Woman-Owned Business that has helped hundreds of clients nationwide in a variety of industries from industrial and commercial to retail and government. URA helps clients by analyzing utility rules, regulations and tariffs to reduce rates and recover refunds, saving clients approximately 5% to 15% on their total utility and telecom costs. Learn more at http://www.utilityreduction.com/.