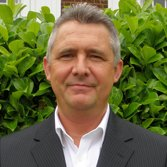 The combined technology and expertise will drive benefits for our clients. Bottom line savings have [already] increased.
Santa Clara, California (PRWEB) June 28, 2017
JPD Financial, an outsourcing firm helping many of the world's largest companies better manage their accounts payable processes and cash, is delighted to announce it has established a partnership with Jersey-based Total Solutions Group, Int (TSG) to further deploy their software and services to enhance and broaden JPD's disbursement audit services for our valued clients.
With the client fully in mind, the new partnership will deploy powerful analytical technologies proven to enhance and streamline the process of a disbursement audit and means that errors like duplicate payments and missed sales tax claims can be highlighted much more quickly, providing speedier and increased financial benefits.
"JPD has chosen to partner with TSG to support our clients with their ongoing recovery initiatives while implementing a highly functional, secure and robust platform," said Nick Hunt, Vice President and Managing Director for EMEA at JPD Financial. "The combined technology and expertise will continue to drive benefits for our clients with minimal impact to their business processes. The software and service can be deployed anywhere in the world, which is a requirement for our global clients."
"JPD Financial are recognized leaders in vendor credit recovery, and our software and services are quite complementary to one another," said Danny Bannister, CEO of Total Solutions Group, Int. "Clients who engage with us are able to access these services via a single point of contact whilst taking advantage of best of breed market solutions."
This collaboration is already benefiting clients. JPD and TSG have worked in partnership on several accounts in industries such as energy, transportation, manufacturing, pharmaceutical and media. "As a result of our combined tools and techniques, the findings—that is, bottom line savings—for our clients have increased," added Hunt.
About JPD Financial:
For more than 30 years, JPD Financial has worked behind the scenes on behalf of Fortune 1000 clients to research and uncover funds that would otherwise be lost in today's automated systems and written off due to accounting miscommunications. They work with their clients' suppliers to research credits, overpayments, and misapplied or duplicate payments that appear on their records, but which may not appear on the standard statements their clients receive. JPD Financial is headquartered in Santa Clara, California with a European office in Harpenden, UK to serve its global clients. JPD Financials' client base includes major vertical industries such as healthcare, telecommunications, energy, consumer goods, oil and gas, and manufacturing. For more information, visit http://www.JPDFinancial.com.
About TSGI:
Total Solutions Group are business information and business process automation specialists, and have provided services for almost 20 years. TSGi provides medical accountancy software, recovery auditing solutions, risk and compliance software and consultancy and document management for all sizes of businesses. The group's depth of knowledge, along with its broad range of solutions, offers clients peace of mind knowing that their business information, processes, procedures and staff are all being looked after by TSGi's highly skilled personnel. Valued clients include Dyson, NHS, and RBC Royal Bank, among others. To learn more, visit http://www.tsgi.co. Follow us on Twitter @tsgjersey.