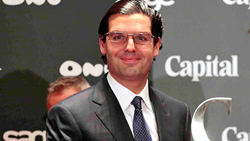 New York, NY (PRWEB) August 30, 2014
After reviewing a lawsuit filed by former ambassador Otto Reich against two of Derwick's executives and a Venezuelan business man, Judge J. Paul Oetken of the New York Southern District Court has ruled that all claims alleging corruption, conspiracy and extortion were to be dismissed from the suit (1:13-cv-05307).
The suit filed by Reich, the former Assistant Secretary of State for the Western Hemisphere of the U.S. State Department and former U.S. ambassador to Venezuela, claimed that Francisco D'Agostino Casado, Pedro Trebbau Lopez, and Alejandro Betancourt Lopez violated the Racketeer Influenced and Corrupt Organizations Act (RICO) and other federal laws including the Foreign Corrupt Practices Act and the Travel Act over allegations of bribes, commissions, overcharging, extortion, blackmail, dubious business practices, fraud, and failure to comply with contracts. All of these claims have been dismissed by Judge Oetken.
Reich also accused the trio of executives of defamation and tortious interference of contracts, alleging that Derwick's business practices have prejudiced him and his company. As these claims are unrelated to extortion and the RICO charges that were dismissed, Judge Oetken has permitted Reich to conduct limited jurisdictional discovery to determine whether there is jurisdiction to pursue claims related to defamation.
In regards to the dismissal of charges by Judge Oetken, Mr. Betancourt expressed, "We are pleased that all of the allegations related to extortion and corruption were dismissed and we are confident that the legal system will eventually determine that the rest of the allegations are without merit."
About Derwick
Derwick is an innovative energy company, one that evolves every day to offer the best and most advanced integral energy services. In this way Derwick has become a leading service provider in the electrical field.
Derwick Associates is a Venezuelan energy company specializing in the construction of turn-key power plant projects. Derwick undertook eleven projects that created 1.216MW of new generation capacity for Venezuela.
Derwick's first project was the Engineering Procurement and Construction (EPC) of Picure Power Plant in Vargas State for 156 MW, awarded by the state-owned Electricidad de Caracas in 2009. It was followed by 11 more contracts from the Venezuelan government through PDVSA, CVG and Corpoelec during the 2009 - 2010 energy crisis in Venezuela. Four contracts were awarded by state-owned Electricidad de Caracas (since December 2011, part of Corpoelec), five by state-owned Petróleos de Venezuela SA (PDVSA, with the contract negotiated by Bariven, a division of PDVSA), and one by state-owned Venezuelan Guayana Corporation (CVG).
The company's directors are: Francisco Convit Guruceaga, Edgard Romero Lazo, Iker Candina, Alejandro Betancourt López and Pedro Trebbau López.
Contact:
Miguel Olden
Miguel(at)advertisingcorp(dot)com