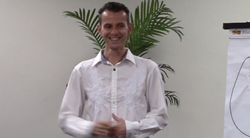 The best video on judgment to watch
Los Angeles, CA (PRWEB) April 28, 2015
The Awareness Counselor team has introduced a new and important concept that tackles the common topic of judging. According to Awareness Counselor, there are ramifications of judging. Judging can cause damage to other people, when directed outward, and to an individual who self-judges. This new concept is now being shared with current and new clients as a class or one one one talk.
The premise of this new concept by Quin, the founder of Awareness Counselor, is that every being on earth is here for a purpose and adds to the mental energy of the planet. When we judge, we are not recognizing this fact and we are not accepting individuals or ourselves as we all exist. Awareness Counselor also focuses on why people judge and the importance of understanding what is really going on with an individual before rushing to judge. One example of judging is believing and saying that a homeless person should get a job without knowing the circumstances of that person's life or trying to understand his or her particular life experience.
Alex, also a member of Awareness Counselor, focuses on what happens to the individual who judges. His idea is that individuals learn to judge from parents and other adults in their lives and this indoctrinates them to judge others and themselves as a way to create normalcy. Many judge because it helps them maintain their comfort zone since those who are different upset their worldview. Alex's main argument is that its ok to step out of a comfort zone and choose not to judge and choose to believe that everyone is ok the way they are.
For Awareness Counselor, the key to stop making judgements and to reaching a greater stage of enlightenment is for each individual to recognize his or her flaw and having as much acceptance to that flaw as possible. Self-discovery and self-analysis is the most important thing anyone can do. Quin speaks about how modern society teaches individuals to look outward for the explanation as to why both good things and bad things are happening. Often, when people are not happy with themselves or their circumstances, rather than looking inward, they lash out and place blame on others, and in the process, they begin to judge others. For a video that addresses a similar view on judging, please click on: https://www.youtube.com/watch?v=jZ4hFQNVbd8
Quin recommends that everyone wake up in the morning and take five minutes to self-analyze and get in touch with their inner feelings. His most important advice to listeners is to not be afraid of feelings and emotions, but instead recognize them and embrace them. Only by embracing emotions, even negative ones can people heal. Accepting the negative and holding on until it passes is the only way to healing. As Quin puts it, "feel your emotions, they will not kill you."
This important video as well as other Conscious Counselor videos is currently available on YouTube and more information is available at AwarenessCounselor.com.
Quin has recently started an organization called Awareness Counselor which brings to light healthy ways for living. This is for all subject matter, whether it is food or every day life. Some of his other videos are: Becoming happy and staying present, overcoming fear, how to deal with emotions, and more. You can look up Awareness Counselor on you tube to find these videos. Or to stay connected with Quin, please visit him on facebook: facebook.com/sead.pepic.14. Quin uses practical tools and awareness as therapy. He is currently seeing clients in the Orange County area and via Skype and phone. For an appointment, please give him a call today at (845) 494-0969.
Quin
Awareness Counselor
(845) 494-0969
http://www.AwarenessCounselor.com