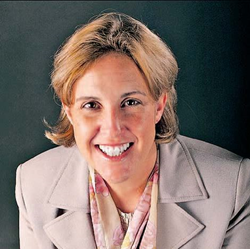 Judi Lane is a distinguished and accomplished lawyer, and it is our good fortune that she has decided to turn her career toward mediation and join us.
DAYTONA BEACH, Fla. (PRWEB) October 17, 2014
Florida born, raised and educated, attorney K. Judith "Judi" Lane will continue to serve the local legal community -- and the community at large -- as mediation counsel for Upchurch Watson White & Max. She will be based in the firm's Daytona Beach office but, like many UWWM mediators, she is willing to travel nearly anywhere her services are needed.
Ms. Lane has long been admired by members of the group as an excellent lawyer, and they welcomed her enthusiastically.
"Judi Lane is a distinguished and accomplished lawyer, and it is our good fortune that she has decided to turn her career toward mediation and join us," said John Upchurch, CEO and founding principal of Upchurch Watson White & Max. "Our clients will benefit greatly from her insight and experience in complex commercial litigation."
Kimberly Sands, also a principal of the firm, agreed: "Judi is one of the best lawyers and negotiators I have had the pleasure to work with; I am thrilled she will be a member of our firm and expect her to bring her exceptional skills and work ethic to her role as a professional neutral."
She comes to Upchurch Watson White & Max from Halifax Law Group, where she was a founding shareholder and her practice areas included commercial and civil litigation, employment and business law. Ms. Lane practiced in both state and federal courts, at the trial level as well as on appeal.
"The best trial advocates, like the best mediators, must be able to analyze and articulate the strengths and weaknesses of each side's case," a former colleague said. "Judi Lane's intellectual and interpersonal skills will make her an invaluable asset to every party and lawyer for whom she mediates."
As a Florida Supreme Court Certified Circuit Civil Mediator and as an arbitrator, her practice areas include complex commercial/business, employment, real estate, probate, trade secrets, personal injury/insurance and other general civil legal matters, also on trial and appellate levels.
Locally, Ms. Lane is known as the first woman ever named a partner at Smith Hood Bigman and as a Volusia Flagler Business Report Young Business Leader (2008). Outside the legal realm, she pursues leadership roles with nonprofits and has served on boards of directors for local charities including WORC Inc. and the Wings of Hope Foundation. She regularly engages in service projects advanced by the Rotary Club of Daytona Beach West, and she and her husband, Mark Halal, have hosted Rotary Youth Exchange students from all over the world.
For more information about Ms. Lane or to schedule a mediation, please contact her case manager, Mary Lou Struble, at (386) 253-1560 or toll-free at (800) 863-1462.
ABOUT UPCHURCH WATSON WHITE & MAX
Upchurch Watson White & Max, a nationally leading mediation firm, is known for facilitating reasonable agreements to resolve complex issues. From eight offices in Florida and Alabama, Supreme Court certified attorney mediators with wide-ranging practice areas serve as court-appointed and privately employed mediators, arbitrators and third-party neutral case managers, implementing innovative methods of alternative dispute resolution across the country. On the Web: http://www.uww-adr.com.