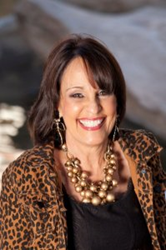 Passion and motivation are fundamental building blocks for success.
(PRWEB) November 20, 2014
Judy Hoberman, author of Selling in a Skirt at http://sellinginaskirt.com/, has been invited to join the 3Gaps team as a featured speaker. This offer was prompted by a recognition of Judy's expertise in writing and coaching in the field of sales and business, and will allow her to reach an even wider audience with her positive message. She offers help for those who do not love selling but need to close important deals. Her company, Selling in a Skirt, addresses the ways that women can compete and excel in their professional lives and build their own businesses successfully, even in male-dominated fields. She also addresses men who work with these women and teaches them strategies for dealing with female colleagues. She is an advocate of the Five Strategies that help women succeed, known as S.K.I.R.T.: Stand out, Keys to success, Inspire, Results and Time management.
3Gaps, The Journey to Inner Peace, focuses on three simple, powerful changes that anyone can make in life today to push away chaos and replace pressure with feelings of inner peace. The organization promotes serenity, harmony and confidence as seen at http://www.3gaps.com. Judy will join the team as a valued member who brings 30 years of sales experience and knowledge to the group.
3Gaps is the creation of founder Franklin Covey and other successful business people who have combined their years of experience to bring the organization to the marketplace. This group brings together the core values and goals that Judy stands for and will provide the missing piece that adds a new dimension to her speaking, training and coaching career. Judy's individual page at the 3Gaps website is located at http://www.3gaps.com/speakers/judy-hoberman.
About Judy Hoberman:
Judy Hoberman has a philosophy that everyone is in sales, often selling the most important commodity of all: themselves. Her 30 years of experience in the sales arena and her focus on marketing has allowed her to design her 5 Strategies to help women close more sales prospects and grow their businesses exponentially. She is the author of Selling in a Skirt as well as the founder and creator of the company by the same name that is dedicated to helping women succeed in competitive environments.