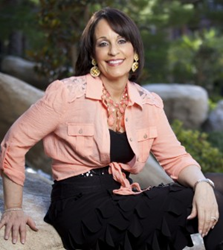 Women want to be treated equally, not identically.
(PRWEB) September 09, 2014
Judy Hoberman is the author of several important works on women in business including Selling in a Skirt and Famous Isn't Enough as well as the compiler of the Pure Wealth anthology that features advice from successful businesswomen in many different fields, all of which can be seen at http://sellinginaskirt.com/the-book; all of her books have been published through Next Century Publishing. She is featured regularly on FOX Business where she has been officially named the "Gender Expert," and is always ready to share her insights on sales, women in business and entrepreneurship. Now, Judy has been nominated for the Small Business Influencer Award due to her prowess in sales training, coaching and consulting.
The Small Business Influencer Award, is given to those who show excellence and leadership in their fields, including but not limited to corporations, news sources, thought leaders, and experts. Judy, who was recently profiled in an Exceptional Mag article, has spent nearly 30 years working in the trenches of business and has come to possess a deep and insightful knowledge about what is foundational and what is "flash without substance."
Judy has been nominated for this award due to her deep level of expertise in business and her success as a speaker, consultant and entrepreneur. Hoberman's female-focused approach to sales and marketing has made her a sought-after expert in this field and a strong contender for this year's Small Business Influencer Award. Judy can also be contacted via Twitter at @sellinginaskirt.
About Judy Hoberman:
After nearly 30 years in the sales side of business, Judy Hoberman has seen a variety of techniques come and go, delivering flash without substance and ultimately leaving adopters high and dry. After completing her position as an award-winning training director, Judy has taken her career on a new path as a successful speaker, consultant and entrepreneur, addressing the differences in sales techniques between men and women, and the advantages of a female-focused approach. Now, Judy is a sought-after author of 3 novels, Selling in a Skirt; Famous Isn't Enough; PURE WEALTH: 26 Ways to Crazy Profitability.