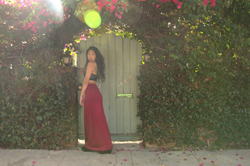 Being on trend doesn't always mean high prices.
Norwalk, CA (PRWEB) February 27, 2014
At its inception, Juicy Cute Fashion was an idea to bring forth hot trend pieces from all over the globe and make them accessible and affordable to young fashionistas. The boutique has now evolved to incorporate not only trend pieces, but timeless http://www.juicycutefashion.com fashion pieces for everyone young, young at heart or seasoned. Juicy Cute Fashion was designed to have it all.
Ms. Gina S. Facundo was born and raised in the Philippines before moving to the US in 1984. A lover of fashion, she began working behind the scenes of the fashion industry in buying and importing. "It takes a keen awareness to know what key pieces to buy, the quality of a fabric and how affordable an item is," says Gina- a skill she aptly developed and is bringing forth for Juicy Cute Fashion.
Juicy Cute Fashion, and subsequent warehouse, is located in Norwalk CA. a convenient hub that will effectively serve as a distribution center for service all over the world. The online boutique features speedy local and international shipping all year 'round to best service the needs of its chic clientele, because fashion is not just local it's worldly and everyone from US to Australia deserves a chance to look their best and not break the bank.
Adding to it's breezy shipping practice is juicycutefashion.com itself. A website modeled to be one of the best online clothing boutiques. Designed with a streamlined user interface, the site enables a hassle-free and convenient shopping experience. Featuring items from over 800 local and international brands, Juicy Cute Fashion extends to menswear. Men's fashion has come a long way in the past few years and Juicy Cute Fashion being at the forefront of the retail world, was eager to incorporate it in the online boutique. So it's now possible for men and women to acquire up to date, on trend pieces at a fraction of the cost, at anytime, anywhere in the world.
With all that Juicy Cute Fashion has to offer, Gina S. Facundo has even more ambitious ideas for her shop. She plans to launch into direct shipping for clients so that in the future the savings will be even greater and wholesaling. With a solid foundation built on bringing high fashion trends to budding and seasoned fashionistas and a genuine desire to make fashion affordable, Juicy Cute Fashion is destined to be the online fashion boutique it wants to be.
Being on trend does not always mean high prices. At least, that's what Gina S. Facundo founder of-the just launched website juicycutefashion.com believes.
You can follow Juicy Cute Fashion on Twitter, like on Facebook, pin at Pinterest and join at Google +