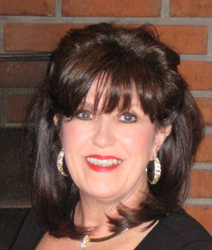 This is a great time to give away last year's gently worn pair of shoes or even better, when buying shoes, purchase 2, so that one pair can be donated
Flowood, MS (PRWEB) March 26, 2015
Soles4Souls' goal is to collect 1 million pairs of shoes in their Pair It Forward Shoe Drive and Realtor, Julie Middleton is helping by offering, not one, but two, official drop-off locations in Flowood and Madison, MS. Julie Middleton's offices are located at 2050 Treetops Blvd, Suite 100, Flowood, MS and in Madison, MS at 1069 Hwy 51, Suite A. These locations are now a place for the community to help those in need, by donating new or gently worn shoes. "With Easter around the corner, hop on over and donate some shoes! I know so many parents out there are buying new shoes for their children and even, themselves possibly. This is a great time to give away last year's gently worn pair of shoes or even better, when buying shoes, purchase 2, so that one pair can be donated," said Julie. 95% of the 20 billion pairs of shoes produced globally each year end up in landfill sites. People like Julie Middleton and non-profits like Soles4Souls are doing their part to repurpose and extend the life of these shoes.
Soles4Souls' goal is to have kept 1 million pairs of shoes out of landfills by Earth Day. Soles4Souls gives back and impact the world in a variety of ways, including their micro-enterprise program, in which they provide a steady supply of used shoes and clothing to micro-entrepreneurs in developing countries where they can generate personal income. They also distribute shoes to those in need locally and around the world. To date, they have distributed 22 million pairs in 127 countries.
In addition to serving the area's real estate needs, from working with buyers to sellers, to new home construction, and everything in between, Julie has been providing a unique service for over thirteen years by offering community tours for many local companies and hospitals. Typically when a company is transferring an employee, they call upon Julie to give tours around the Jackson metro area for those looking to relocate. "I love offering community tours, and in addition to pointing out the local interests, I always find out what is important to the client, to be sure to highlight those areas or activities," said Julie. "Being familiar with the area, I am able to provide information on the area's schools, neighborhoods, restaurants, and market trends - you name it." Julie is a Graduate of the Realtors Institute (CGRI) and a member of the Crye-Leike Multi-Million Dollar Club (MMDC).
Please join Julie Middleton in supporting Soles4Souls. For more information, please call 601-906-6598.
About Julie Middleton with Crye-Leike
Julie Middleton works with buyers and sellers alike in and around Flowood, MS.
About NALA™
The NALA is a full-service marketing agency providing custom personalized service for small and medium businesses throughout the United States. 
PR Contact: Tiffani Tendell
ttendell(at)thenala(dot)com
805.650.6121, ext. 361