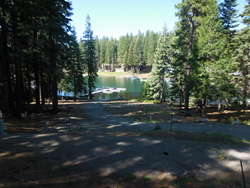 Green Bay, WI (PRWEB) July 12, 2016
The online real estate auction firm based out of Green Bay, WI, Micoley.com powered by RealtyHive is preparing to host a summertime event featuring properties for sale all over the United States. Property types range from commercial spaces to acres of pristine forest, residential homes, and much more.
Among the properties for sale at this upcoming event is 103 W Paulding Blvd, Dallas, GA (zip: 30132). The 3,850 square-foot auto service shop was built in 2009 on 1.14 acres near numerous other commercial buildings. It is also in close proximity to the City of Atlanta. The property features an office area and seven service bays. List price is $375,000, with an opening bid of $208,500.
Other properties going up for auction during Micoley.com powered by RealtyHive's summer event include 43.97 Acres Forest Meadows Loop & 326 Peninsula Dr, Lake Almanor, CA (zip: 96137). The 43.97-acre property features 39 finished residential lots and a lakeside lot with a PG&E permit for a boat ramp and dock. The property also includes acreage for 44 additional lots. This property is ideal for a variety of activities including hiking, golfing, biking, hunting, fishing, and snowmobiling, among others. List price is $985,000, with an opening bid of $595,000.
Sellers of these and other properties at Micoley.com powered by RealtyHive's summer event note that they will take early bids. Potential buyers are therefore encouraged to make offers on desired properties prior to the July 27 event.
For more information please visit http://www.micoley.com or call 866-371-3619.
About Micoley.com powered by RealtyHive:
Micoley.com powered by RealtyHive was created to assist sellers and financial institutions to bring their properties to a new level of exposure. President and CEO, Wade T. Micoley has served as a real estate industry leader for more than 30 years, and continues to provide marketing solutions to his wide range of clients.
"Today we serve the real estate community in both the banking and private sectors with customized, accelerated marketing programs," said W. Micoley. "Programs can be tailored for financial institutions, commercial and corporate clients as well as the individual property owner to help face our current an unpredictable economic environment. As a result of our aggressive marketing plan, Micoley.com powered by RealtyHive has successfully assisted many clients across the United States."