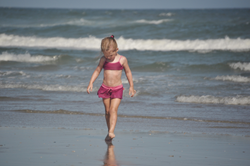 It is truly amazing to watch our community band together to support our heroes. - Carrie Upchurch
Surf City, North Carolina (PRWEB) June 26, 2015
The Surf City Fire Department is poised to receive their largest annual donation from local business owner Adam Upchurch (Topsail Island Real Estate). This unique partnership has established an annual tradition to support our town and local fire department. The TopsailIslandRealEstate.com is managed by Performance Sails Marketing and is one of the elite BlueCoast Realty websites. The Surf City Fire Auxiliary and their supporters are the sole vendors for the towns largest annual event at Soundside Park. The 4th of July fireworks celebration brings locals and vacationers together for a truly spectacular display in the night sky.
The contributions made by The Upchurch Family in 2013 resulted in nearly double the annual profits for beverages. It is estimated that this year's increased donations will yield close to triple the profits for the Surf City Fire Department. With nearly 1,250 various drinks being donated, this is a record setting year. Accompanying the donation of beverages, will be a limited edition commemorative koozie. Topsail Island Real Estate previously donated similar ones at the 2013 celebration. They were widely received and featured the Town of Surf City logo. This year's design features the Surf City Fire Auxiliary logo on the back side and BlueCoast Realty logo on the front. These commemorative koozies will be provided to the first 950 visitors that purchase a beverage from the concession stand in Soundside Park. The Surf City Fire Auxiliary will offer a selection of hot dogs and an array of beverages. These purchases support the local fire department and help fund new supplies needed throughout the year.
In 2013, the Town of Surf City stated that no one had ever donated the refreshments needed to support this event. That same year is when The Upchurch Family stepped forward, ushering in a new era. Since that time local contributions have increased and now come from other partners like McDonalds & Food Lion. Carrie Upchurch (BlueCoast Realty) had this to say about the opportunity. "My family has always been a part of this island and it holds a special place in my heart. It is truly amazing to watch our community band together to support our heroes."
The celebration will take place on July 3rd. Festivities will commence a little later than they have in years past. Local bands will take the stage around 6:00pm in Surf City's Soundside Park. The decorating is in full effect and the amphitheater stage has recently been renovated through an expansion project. As with years past, rain or shine, the full fireworks display will begin at dusk. This amazing event allows you to enjoy the bright lights and colorful arrangements from the park, Intracoastal Waterway, or on the deck of your beach home.
TopsailIslandRealEstate.com is a family owned website that is managed by Adam Upchurch. He and his wife, Carrie Upchurch work alongside buyers from all over the country. They assist buyers & sellers across an area that reaches 6 different counties and covers 15+ beaches & islands. This family atmosphere has created a comfortable environment for buyers to search within the top producing real estate website on Topsail Island. Each client can save their favorite properties, explore surrounding areas, see all available properties, and have confidence that they will be working directly with The Upchurch Family. Both have worked with BlueCoast Realty for a combined 8 years. Each of these award winning agents reside in Wilmington, NC. Their website offers a unique map search and many other useful tools to simplify your home search. You can visit their website TopsailIslandRealEstate.com or like their informative Facebook page.
"We are very fortunate to have such an amazing group if volunteers each year for this celebration. It is an honor to support the our local heroes. We appreciate their sacrifice and want them to know we recognize their commitment. We want to thank the town of Surf City, the Surf City Fire Department, and the Rivenbark family for all their hard work each year. We look forward to supporting our community in the coming years." - Adam Upchurch (Topsail Island Real Estate)