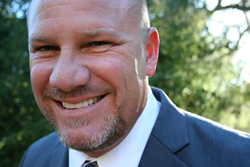 Work with the top mortgage professional in Orange County. Kevin Leonard has over 15 years and thousands of home loans funded, call (858) 999-3737
(PRWEB) April 29, 2014
New mortgage related videos from Kevin Leonard have been recently uploaded to his YouTube channel to help out his clients and real estate partners. Jumbo loans in Orange County are very common due to the high home prices throughout Orange County California. The mortgage professional has put together an educational commercial to demonstrate what makes a home loan a "jumbo", and how one can to get pre-approved for a jumbo loan in Orange County. Home loans that are considered jumbo generally entail the client to have higher credit scores, bigger down payments, lower debt-to-income ratios and higher reserves, compared to someone seeking a regular conforming loan. Also, when comparing a jumbo loan to a conforming loan the interest rates are usually higher. Differences do range by mortgage lender, so be sure to make clear to whoever is working on the loan to supply their specific fees as well as requirements.
A jumbo loan is just one possible option to purchase an expensive house, however additional options include:
1. The individual applying can offer a larger down payment for the loan. If the person who is applying is able to place additional capital towards the down payment, they will borrow less on the loan. This could be particularly beneficial if the new mortgage is just a little over the conforming loan limit.
2. Another popular option is for the individual applying to get 2 mortgage loans. This is known as a (second mortgage) or combination loan. This particular choice can be a bit more complicated. This requires getting a second, smaller mortgage at the same time as the first mortgage. This way, the first mortgage, the larger home loan would comply with the loan limitation, and it might prevent a few of the increased requirements and increased interest rates of a jumbo home loan in Orange County. Although, the 2nd home mortgage interest rate is generally higher than for a 1st mortgage home loan, therefore those considering this option will need to compute the cost as well as possible cost savings cautiously. Additionally, if the individual decides to take out a second mortgage, that individual will be accountable for paying each of them monthly. Which means the person applying will have to be sure they handle the combined installments. Not everybody is going to be qualified to receive this type of loan option.
When thinking about a jumbo home loan, it is advised to consult together with Orange County jumbo loan expert. By working together, the mortgage professional and the client are able to explore various scenarios to find out if it is more sensible to save to have a larger down payment before a purchase, get a second mortgage, or to simply just take out jumbo home loan mortgage. Whichever decision that is chosen, the mortgage professional and the client should make certain that the borrower will be able to comfortably manage to pay for the loan(s) they obtain. By understanding the entire expenses and terms of an assortment of home loan products the borrower will be able to reach the best decision for their specific financial situation.
This loan limit does vary by county across the U.S. Currently, in Orange County the high balance conforming loan limit is $625,500. FHA home loans in Orange County maintain a maximum limit of $625,500 for single family homes. This amount is an increase from a home loan which was first created to help first-time home buyers, low income buyers, and individuals with some credit challenges, have the ability to purchase a home. But Orange County's housing prices are a bit higher than many counties across the country, and the limits are therefore higher than most counties.
The cost of an FHA home loan differs from a conventional loan because a conventional loan can be more expensive in upfront fees. The downside of FHA loans is the increasing cost of mortgage insurance premiums. In 2014 FHA borrowers will have to pay and upfront and an annual premium. The annual mortgage insurance premium does vary depending on a particular loans terms and (LTV) loan-to-value ratio. This increases the long-term cost of the loan for the borrower. Anyone seeking any type of loan whether conventional or a jumbo loan should consult with a licensed mortgage professional. To find out more about Orange County home loans visit the website here, http://www.kevinleonardmortgageexpert.com/jumbo-loans/
About: Kevin Leonard entered into the mortgage business in 1997. He is personally responsible for thousands of fundings, and along with his team, he has over 5 billion in residential loans funded to his credit. Mr. Leonard has a full understating of the loan process from start to finish and also consults with mortgage bankers in the secondary market. There are few, if any, that have the experience that Kevin Leonard has in the mortgage profession. He was one of the first to register with NMLS in 2008 when it was first instituted, and currently is licensed in the state of California as a loan originator. He is partnered with some of the top real estate agents in Orange County for a reason, he is the best in the business.
Contact:
Kevin Leonard
NMLS #6279
(858) 999-3737
http://www.kevinleonardmortgageexpert.com/contact/