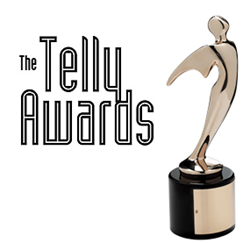 We are committed to helping students lower college debt and giving them an optimal and engaging online learning environment.
Las Vegas, Nevada (PRWEB) September 10, 2014
JumpCourse, which provides online college and college prep courses, won three Telly Awards this summer in recognition of its outstanding educational video and graphics. With nearly 12,000 entries from 50 states and numerous countries, the Telly Awards recognizes the best work of advertising agencies, production companies, television stations, cable operators, and corporate video departments in the world. In its 35th season, the Telly Awards gave JumpCourse honors in the "People's Telly Award," "Online Video Education" and "Online Video Graphics" categories.
"We are excited to be acknowledged by the Telly Awards and the voting public for the innovative courses we've produced," said Amy Fitzgerald, vice president of marketing for JumpCourse. "In contrast to the abysmal quality of most educational videos on the market today, our high-quality educational videos and course interactives engage our students, increasing their knowledge retention, and ensuring they pass their exams for college credit. Our students pass their exams for college credit over 95 percent of the time."
Online Videos Lead to College Credit Through CLEP and AP
JumpCourse video courses engage and adapt to offer students affordable online college and college prep courses. JumpCourse students earn college credits via credit-by-exam, saving time and money. Nationally, over 95 percent of colleges and universities accept credit-by-exam, primarily CLEP (College Level Exam Program) and AP (Advanced Placement), which are administered by The College Board. Successful test results lead to college credits and are in lieu of taking traditional college classes with textbooks.
"We are committed to helping students lower college debt through credit-by-exam," Fitzgerald said, "and giving them an optimal and engaging online learning environment. We thank the Telly Awards for recognizing our high quality videos alongside the most progressive broadcast and digital producers in the world."
Telly Awards Look for Creativity and Merit
Entries are judged against a high standard of merit and are recognized for distinction in creative work by the Silver Telly Council, a judging panel of over 500 accomplished industry professionals who select Telly Award winners. The Telly Awards joined forces with YouTube to give the public the power to view and rate videos for the People's Telly Awards.
"The Telly Awards has a mission to honor the very best in film and video," said Linda Day, executive director of the Telly Awards. "JumpCourse's accomplishment illustrates their creativity, skill, and dedication to their craft and serves as a testament to great film and video production."
"We have a team of entertainment-based creatives from film, television, advertising, and animation who are defining new standards in EdTech content," said Christina Ferguson, vice president of production at Adapt Courseware, the company which produced the JumpCourse videos. "Our state-of-the-art and adaptive learning multimedia leads to double digit improvements in retention and student success rates. The Telly Awards affirm our creative work and motivate us to develop more college level courses for students to prepare for CLEP and AP tests. Our students' success is our success."
JumpCourse Also Recognized by Robin Hood
JumpCourse recently learned that its courses were selected from 104 competitors as a semi-finalist in the Robin Hood College Success Prize. Robin Hood is New York's largest poverty fighting organization, and has chosen 18 companies to receive grants to create solutions to help community college students graduate within two to three years. The last competitive phase begins on Feb. 1, 2015 at The City University of New York (CUNY) in New York City. The company with the best learning outcomes will be awarded $5 million.
About JumpCourse
With the rising cost of education, JumpCourse was designed to help students save money and graduate in four years by earning college credit at thousands of colleges and universities nationwide. Online interactive college courses prepare students to earn college-by-examination credits after taking CLEP, AP and DSST tests. Recognized by the Bill and Melinda Gates Foundation for Adaptive Learning, recipient of three prestigious Telly Awards for superior video content, and a finalist for the Robin Hood College Success Prize, JumpCourse delivers professionally designed and motivating courses that give students another path to graduating from college on time and with lower college debt. For more information, visit jumpcourse.com.