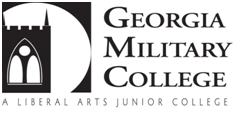 Martinez, GA (PRWEB) August 02, 2013
Georgia Military College is pleased to announce the addition of two new faculty members and two new admissions staff members. The month of July has brought fresh faces to the Augusta campus at Georgia Military College.
GMC welcomes Dr. Joshua Fields who joins the Department of Natural Sciences as an Assistant Professor. Dr. Fields received his undergraduate training in Biology at Columbus State University where he conducted research in genetics. Since then, he has received a PhD in Biochemistry from Medical College of Georgia and has completed post-doctoral research at Georgia Regents University in Cellular Biology.
Jessica Brown will be joining Georgia Military College's Augusta location as an Assistant Professor of Mathematics. Jessica earned her Bachelor of Science degree in Mathematics from Georgia College & State University, then continued on to earn a Master of Science degree in Applied Mathematics at University of North Carolina-Chapel Hill.
Lauren Kenney has been hired as Senior Admissions Specialist for the Admissions staff. Ms. Kenney brings leadership experience and special skills in process development, student success, and student relations from Agnes Scott College where she graduated in 2012. Lauren was the president of the student government at Agnes Scott College during her senior year.
Samantha Shore, a recent graduate of Georgia Southern University, has also joined the admissions team as an admissions specialist. She brings special skills to Augusta through her work experience at Georgia Southern University where she provided customer service in the bookstore and helped develop new student orientation and campus tour processes.
For more information about Georgia Military College, visit their website at http://augusta.gmc.cc.ga.us/.
About the college:
Georgia Military College is a junior college that provides associates degrees and prepares students for transfer to other colleges and universities. The college offers small class sizes and flexible scheduling with day, night, Saturday, and online classes. Financial aid is available for qualified students. The campus is located at 115 Davis Road in Martinez and also offers classes on post at Fort Gordon through the Education Center located at 741 Barnes Avenue. If prospective students would like more information about Georgia Military College or to schedule a visit, please call 706.993.1123.