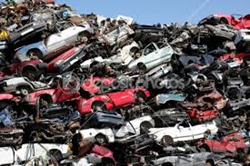 We are now supporting more local sales from Georgia scrap yards through our website to help the public locate hard to find or out of production vehicle components
Cartersville, GA (PRWEB) June 30, 2015
The ability for consumers in Bartow County, GA to find used condition vehicle parts for sale on the Internet is now provided at the LocateCarParts.com company. New junk yards in Catersville, Georiga are now listed in the company database system to sell parts to the public online at http://locatecarparts.com/junk-yards-in-cartersville-ga.
The yards that are now supplying the preowned components on the LCP website have the ability to ship locally or nationally. Small body shops or independent automotive mechanics will also have the option of purchasing the second hand OEM components that are now being listed for direct sale. Ordering processing now takes place through the e-commerce center on the company website.
"We are now supporting more local sales from Georgia scrap yards through our website to help the public locate hard to find or out of production vehicle components," said a LocateCarParts.com company rep.
The Cartersville scrap yards that consumers can now research provide direct inventory numbers through the Locate Car Parts website. Users of the company database will be able to review warranty terms, sale pricing and delivery schedules prior to ordering the used condition components available.
"All components provided by junk yards in our database are protected by manufacturer warranties and have been certified for external condition," said the rep.
The Locate Car Parts company portal has been upgraded this month with a simpler search program for website visitors. The company database of junk yards can now be searched using a simple model car, truck or van year of production instead of SKU numbers or manufacturer part numbers for interior or exterior parts.
About LocateCarParts.com
The LocateCarParts.com company supplies one of the only portals in the United States to buy used condition vehicle parts at a discount price. Through arrangements with nationwide suppliers, the company lists all inventory for sale. The LocateCarParts.com company offers full support for warranty policies and freight programs to help buyers at the time of purchase.