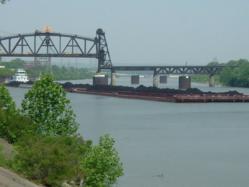 These yards are part of a group of Kentucky companies able to ship parts locally and on a national level.
Hopkinsville, Kentucky (PRWEB) July 01, 2013
The auto parts industry is supported in part by sellers that recycle parts and accessories for vehicle owners. These resources can have access to a range of parts although most companies operate parts businesses on a local level and do not ship orders nationally. The Auto Pros USA company is now adding junk yards in Hopkinsville, KY to its network of parts suppliers at http://autoprosusa.com/junk-yards-in-hopkinsville-ky. These yards are part of a group of Kentucky companies able to ship parts locally and on a national level.
The research process for auto parts can be easy for some buyers and complicated for others. The numbers of retailers now selling parts online have grown in the past decade. Because of this growth pattern, the quality of parts can be hard to determine when relying on photos and stock descriptions for information.
The creation of the AutoProsUSA.com website was designed to remove the issues that some buyers can have when researching preowned auto parts. The tools that are now published on the company website are designed for speed and accuracy.
"Our system for price generation is one of the first of its type published online," a source from the AutoProsUSA.com company confirmed. This system uses a linked database of parts suppliers to check inventory and pricing upon request by consumers. This database receives its content from suppliers able to adjust pricing and numbers to match consumer demand.
"Quotes are generated with a single click of a mouse and can be sent directly to email addresses," the source added. The manual processing of parts pricing requests is still active using the toll-free customer support line. Customer service agents monitor all calls daily that come in from this new national contact number.
The Kentucky yards now joining the parts distribution services provided through the Auto Pros USA company are in addition to Ohio companies added last month. Companies in Columbus, Dayton and Cincinnati have recently been included in the amount of secondary distributors currently providing customer order fulfillment services nationwide.
A portion of these yards can be viewed at http://autoprosusa.com/used-auto-parts-in-dayton-oh and requests can be made for pricing online. The inventory distributed through these partnerships includes American and foreign made auto parts and accessories.
About AutoProsUSA.com
The AutoProsUSA.com company provides immediate lookup using its database features online for consumers searching for discount auto parts and accessories. This company sources its auto parts from secondary sellers capable of providing warranty coverage and lowered pricing for each component. The AutoProsUSA.com company has designed its website to be consumer friendly when researching vintage or modern auto parts online. Hundreds of pages are now part of the content generated from this online resource for replacement parts. The customer service toll-free telephone number is now available nationwide.