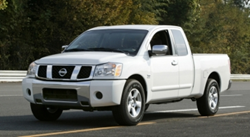 Many scrap yards do not have the technology to allow the public to sort through inventory, and we have capitalized on the opportunity to allow access to stock data
Indianapolis, IN (PRWEB) August 31, 2015
The ability to order vehicle components through junk dealers is now being offered to users of the GetYourPart.com company website in more U.S. states. The company is now promoting the components supplied by Indiana junk yards to provide a simpler research format for consumers at http://getyourpart.com/search-junk-yards-in-indiana.
The yards now represented in the search system are positioned in all of the 92 counties in the Hoosier State. Adults will have the option of reviewing both domestic and non-domestic products that are retailed by the Indiana companies. Some of the yards are now distributing parts in a day or less to South Bend, Fort Wayne, Indianapolis and Evansville.
"Many scrap yards do not have the technology to allow the public to sort through inventory, and we have capitalized on the opportunity to allow access to stock data," said a salesman at the GetYourPart.com company.
Many of the salvage yards across Indiana that are searchable for used condition components at the GYP website are part of recycler organizations in the U.S. These memberships ensure that quality levels are maintained as well as the EPA approved disposal of raw materials. Each yard in Indiana promoted in the parts network will inform consumers of its recycling agency membership status.
"The used car parts that suppliers are listing on our website do come with a warranty plan at the time of purchase," the salesman added.
The Get Your Part company is expected to include more Midwest automobile parts distributors in its national network before the close of the year. An official announcement will be posted on the company homepage and made through respected media organizations.
About GetYourPart.com
The GetYourPart.com company now lists the inventory of regional salvage providers on its website. The company uses a database to present accurate data to consumers. The GetYourPart.com company adds new products on its website that are access to the public through mobile phones or regular Internet connections.