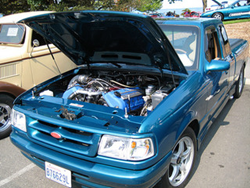 We've changed to working with more West Coast wrecking yards to provide an outlet for the public to find components no longer for sale in car parts stores
Las Vegas, NV (PRWEB) May 21, 2015
Owners of vehicles in Clark County, NV will now be able to find most components for automobiles, vans, trucks and SUVs at the LocateCarParts.com website this year. There are now junk yards in Las Vegas that have been entered into the location system for components online http://locatecarparts.com/auto-junk-yards-in-las-vegas.
The various yards that are currently a part of the LCP network system will be supplying the deliveries for all components orders that are shipped in Las Vegas. Consumers or auto mechanics with a direct interest in ordering components will have the option of sorting through foreign or American produced parts listed for sale prices.
"We've changed to working with more West Coast wrecking yards to provide an outlet for the public to find components no longer for sale in car parts stores," said a LocateCarParts.com rep.
Apart from the sale prices that are offered for in stock inventory, purchasers will now have the option to include a warranty policy at no cost during checkout. Each policy that is activated is now honored by the Vegas salvage yards that supply the used automobile parts.
"The issuance of a certified warranty is our way of helping consumers to gauge the quality of what is now available to buy from our website," said the rep.
The Locate Car Parts company is expected to announce new partnerships with other junk yards in Nevada that are able to distribute used components. Yards in Reno and Carson City are already under contract and can be found while searching the parts locator tool on the website.
About LocateCarParts.com
The LocateCarParts.com company has linked its state-by-state database of vehicle suppliers on the Internet for consumers to access daily. The company has added over 500 salvage providers this year to round out its national distributors searchable. The LocateCarParts.com company helps to display price information and works with consumers to find VIN matches for needed components.