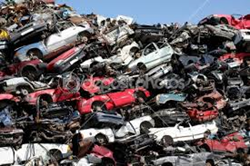 We recently opened up our network of yards to regular people who prefer to purchase components on the Internet instead of being disappointed with what is found in local vehicle parts stores
Portland, Maine (PRWEB) March 25, 2015
Companies that sell scrap vehicle parts directly to consumers are now among businesses that are supporting the second hand auto parts industry in the U.S. The LocateCarParts.com company is now helping consumers find auto scrap yards in Maine through its dealer network of yards searchable at http://locatecarparts.com/auto-scrap-yards-in-maine.
Auto body shop owners, independent mechanics and regular car owners are among the buyers that can now freely access the locator tool available to find yards in all 16 counties across the state of Maine. A push to supply more Northeast companies that are supporting the used vehicles industry is now underway at the Locate Car Parts company.
"We recently opened up our network of yards to regular people who prefer to purchase components on the Internet instead of being disappointed with what is found in local vehicle parts stores," one LocateCarParts.com rep said.
A direct benefit that the public will receive upon entering the database to search for Maine auto salvage yards this year is the instant calculation of pricing. Because each yard is competing to showcase available inventory, sale prices are offered from a number of outlets to help consumers when making a decision to buy or not.
"The junk industry has expanded in most states to offer a second option to automotive components purchasers when stock levels at chain automotive stores do not support older parts inventory," the rep included.
The scrap yards in Maine and in nearby states that can be sorted and compared using the LocateCarParts.com website are all valid businesses that do business with consumers. Commercial truck parts buyers can also use the system to purchase dump truck or long haul truck components at lower than MSRP statewide.
About LocateCarParts.com
The LocateCarParts.com company provides a national portal to search secondary automotive parts companies on the web. The company now adds new businesses each week of the year for the public to research. The LocateCarParts.com company makes it simple to find older and newer components for all styles of vehicles using its custom-built database of suppliers in the auto network.