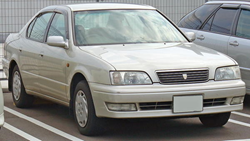 Buying from an auto salvage yard is now becoming more common because consumers cannot find older components in car parts stores
Phoenix, AZ (PRWEB) March 18, 2015
Maricopa County, AZ is now one of the areas where consumers can now research motor vehicle components that are sold in used condition on the web. The GetYourPart.com company is now including junk yards in Phoenix, AZ to its car parts research system on the web at http://getyourpart.com/junkyards-in-phoenix-az.
Residents who currently live in Arizona or who prefer to order direct from statewide dealers will now have the chance to research what yards are available and what price levels are charged at the GetYourPart.com website. All components listed are in used or aftermarket condition unless otherwise noted.
"Buying from an auto salvage yard is now becoming more common because consumers cannot find older components in car parts stores," said one Get Your Parts source.
The Phoenix market is one that has grown in the automotive industry since the late 1990s. From population growth to more second hand distributors, more people have greater access to research local parts dealers. One added benefit of the search system provided on the web this year is the warranties that are offered at no charge.
"Mechanics, body shop parts buyers or the general public will automatically receive a warranty plan with the purchase of a used foreign or domestic component," said the source.
As more dealers join the GetYourPart.com company network, consumers will be able to locate nearly any type of component from any vehicle production year. More salvage and wrecking yards are scheduled to be added for 2015 and announcement will be made once new partners are contracted.
About GetYourPart.com
The GetYourPart.com company offers one of the easiest to use research platforms for the average American who buys vehicle components on the web. The company has a digital inventory tool that searches its partners nationally. The GetYourPart.com company supports inventory quotations and direct purchases through its portal to provide a faster method of sale to consumers.