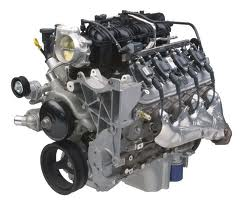 Urbana is now one of the cities where suppliers in our network are selling and delivering preowned components to consumers
Urbana, IL (PRWEB) June 30, 2015
Consumers will now be able to buy components not listed for retail sale through car parts stores in the state of Illinois online. The GetYourPart.com company is announcing its inclusion of Urbana, Illinois salvage yards in its statewide network of parts distributors online at http://getyourpart.com/salvage-yards-urbana-illinois.
The yards that are supplying the used condition components available are based in Champaign County. Consumers can complete web order checkout through use of the computer system on the GYP homepage or use the contact form to inquire about inventory or price levels.
"Urbana is now one of the cities where suppliers in our network are selling and delivering preowned components to consumers," said a customer service rep at the GetYourPart.com website.
The auto salvage yards in Urbana that are providing inventory at the Get Your Part website have arranged to supply warranty coverage with every order. The protection plans span between 60 days and 24 months in length depending on the condition of the components that are ordered. All plans for coverage are free of charge unless otherwise specified in the parts database.
"The local scrap yards that are now tapped to provide parts distribution to consumers are able to deliver orders within one to three business days," said the customer service rep.
The GetYourPart.com company is now in talks to expand its parts database to other parts of the USA. Connections with auto salvage yards in Texas and Florida have been initiated and announcements will be made on the company website when the deals have been finalized.
About GetYourPart.com
The GetYourPart.com company is a one-stop company that supplies nearly a million used vehicle components on the Internet. The company has agreements with scrap and salvage yards to promote inventory at sale prices. The GetYourPart.com company provides an e-commerce system as well as a search portal to locate parts by production year or auto company name.