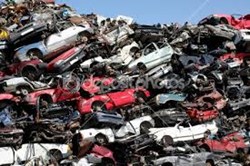 Our system is complete with parts inventory as well as sale pricing.
Las Vegas, Nevada (PRWEB) August 12, 2013
Searching junkyards is one way that some consumer use to replace high cost auto parts or accessories attached to motor vehicles. The AutoProsUSA.com website is now announcing the installation of its junkyard finder tool online at http://autoprosusa.com/junkyard-finder.
This new tool brings together hundreds of secondary automotive sources in the U.S. that can be researched by car owners easier online. The installation of this system for online use is offered to help remove the research process for finding replacement parts.
"Our system is complete with parts inventory as well as sale pricing," a source from the Auto Pros USA company confirmed.
The finder tool requires a simple data selection of make and year of a suggested auto part. This sophisticated tool searches hundreds of companies to find a match online.
A car owner who normally relies upon phone calls to contact local or regional dealers could find that this tool saves time during the research process. The ability to compare immediate prices for any part from hundreds of dealers with parts in stock is the main benefit of this new system.
Full warranty details and other information can be extracted from the finder tool posted online. Each partner providing the parts and pricing is responsible for the parts fulfillment services to help parts arrive faster to any destination.
About AutoProsUSA.com
The AutoProsUSA.com company now supplies consumers with a trusted place online that any consumer can use to access junkyard inventory from hundreds of resources online. This company constructed its research tools to make locating aftermarket or preowned parts easier for car owners. The AutoProsUSA.com company experts provide full support when the search system is used online or through offline contact by toll-free number. Prices can be generated using the company tools to make research simpler for any buyer. Limited warranty policies and expedited shipping offers are included for each sale.