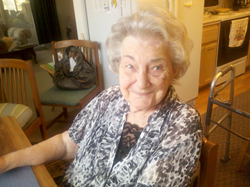 SACRAMENTO, Calif. (PRWEB) April 27, 2019
In what is believed to be the largest verdict ever against an assisted living chain in the United States, a Sacramento jury rendered a $42.5 million award against long term care provider Eskaton for malicious, oppressive and fraudulent conduct in the care of Barbara Lovenstein, who was a 77-year-old resident in the memory care unit at Eskaton's assisted living facility in Sacramento, California. Eskaton repeatedly administered sedatives to Ms. Lovenstein against her doctor's instructions in order to chemically restrain her during her short stay at the facility. This overmedication resulted in Ms. Lovenstein choking on food at the facility and tragically dying.
The jury was presented with evidence that Eskaton engaged in this practice not just with Ms. Lovenstein but throughout the memory care unit of its facility because it was dangerously understaffed. Eskaton corporate officers were aware of the understaffing, lack of supervision and numerous other systemic failures at the facility but woefully failed to do anything about it.
"While much can and will be said about this verdict, my clients and our legal team first and foremost would like to thank the jury for its commitment and hard work on this case over eight weeks," said lead trial attorney Ed Dudensing. "We are humbled by their verdict and sincerely hope that it will bring about real change in the way Eskaton operates and cares for its elderly residents like Ms. Lovenstein. While the amount of the award was high, the jury was specifically instructed in the punitive damages phase that they could make an award in an amount necessary to discourage future conduct given the financial condition of Eskaton. The undisputed evidence showed that Eskaton's net worth is at least $337 million and it has $93 million in cash and liquid assets on hand. The jury got it exactly right by making an award of punitive damages in the amount of $35 million which is a little over 10% of the value of Eskaton," said Dudensing.
In addition to this verdict, "I plan in the coming weeks to reach out to the members of the board of Eskaton to discuss the systemic failures that led to these illegal practices at the facility and Ms. Lovenstein's tragic death," said Dudensing.
Plaintiffs were represented by attorneys Edward P. Dudensing, Jay P. Renneisen and Thomas G.C. McLaughlin.
Defendants were represented by attorneys Thomas Beach and Rachel Mandelberg.
Case: Lovenstein, et al., Eskaton Fountainwood Lodge, et al., Sacramento County Superior Court Case No. 34-2012-00135467
Verdict Date: April 25, 2019
Contact: Edward Dudensing or Jay Renneisen, The Law Office, 916-448-6400, 1610 R Street, Suite 220, Sacramento, CA, 95811, https://dudensinglaw.com/