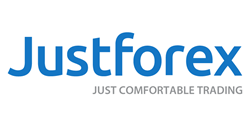 Belize (PRWEB) October 12, 2013
JustForex, a Forex broker that provides the opportunity to traders with different trading experience to enter foreign exchange market, is now offering swap-free accounts.
From now on, the clients of the Islamic faith can benefit from trading on the Forex market not breaking the Sharia law, that forbids Muslims to lend out money at interest. Clients from Islamic countries can choose their accounts to be moved to the swap-free group either when opening the Classic, NDD accounts or by sending the request to the company to move the mentioned accounts to the swap-free group. But more than that, besides introducing swap-free accounts, JustForex does not set any additional commissions that would compensate the swap fees.
JustForex also would like to treat the clients and those who decides to open the exciting world of trading with something special. JustForex offers no deposit Welcome Bonus. The trader will just need to open Back Office with the company, verify the identity and choose the option to Get a Bonus. And after that as much as $10 will be added to the trading account which has been chosen to receive the bonus at. Welcome Bonus gives traders the opportunity to test all the features of the JustForex MetaTrader 4 platform, check the order execution time, feel the market with the Market Depth and earn money, yet not spending own funds. All the profit earned while trading on the bonus funds can be withdrawn or transferred to another trading account and used in the future.
The mission of the company is to provide high-quality brokerage services so that it becomes possible just to trade, without being disturbed by anything else. Taking in consideration all these and the trading conditions, which also are worth of mentioning, you can say that JustForex is the company that takes care of the clients and provides competitive services. The fixed spreads on Classic accounts that start from 2 pips plus solid leverage will help to gain the best benefit from trading on the bonus funds. And if the trader chooses NDD account with floating spread starting from 0.7 pips or ECN account with floating spread starting from 0 pips, he will have the opportunity to feel the market and enjoy working and earning with JustForex.
For more information, please visit http://justforex.com.