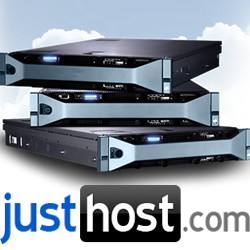 San Francisco, CA (PRWEB) April 28, 2014
The VPS hosting review site BestVPS.us has published an in-depth JustHost VPS hosting review to evaluate the value of the service by analyzing the customer satisfaction, price, feature, speed, uptime and technical support in detail.
So far, BestVPS.us has received 103 JustHost reviews from verified customers. According to the statistics given in the reviews, the company keeps a satisfaction rate of 97.1% for overall value and performance, 98.1% for control panel and 100% for technical support.
As a large provider of virtual private servers, JustHost has released 4 upgradable VPS hosting packages named Standard, Enhanced, Premium and Ultimate respectively. The regular price of the packages starts from $29.99/mo, $59.99/mo, $89.99/mo and $119.99/mo, while there is a 50% discount for the first month of subscription which reduces the price to $14.99/mo, $29.99/mo, $44.99/mo and $59.99/mo. The discount is exclusive to people signing up through this promotional link.
Since the service from JustHost is fully managed, the company is responsible for the management of technical issues. Besides, with the instant provisioning which takes seconds only, customers are able to use the following resources and features as soon as they make payment.
1) Standard: Single core, 2 GB RAM, 30 GB disk space, 1 TB bandwidth, 1 IP and 1 domain name.
2) Enhanced: Dual core, 4 GB RAM, 60 GB disk space, 2 TB bandwidth, 2 IPs and 1 domain name.
3) Premium: Triple core, 6 GB RAM, 120 GB disk space, 3 TB bandwidth, 2 IPS and 1 domain.
4) Ultimate: Quad core, 8 GB RAM, 240 GB disk space, 4 TB bandwidth, 2 IPs and 1 domain.
Due to the utilization of high performance servers with cloud technology, webmasters have access to guaranteed server resources and enough room for growth. The root access enables them to get complete control over the server.
In addition, every virtual private server is installed with enhanced cPanel control panel, which offers a rich-featured environment for the management of account, billing information and websites.
JustHost designs and builds its own VPS servers from the ground up and utilizes advanced cloud technologies like KVM and OpenStack. Housing the servers in a data center with UPS power backup generator and multiple 10 gigabits of Ethernet connections, the company ensures fast speed and a large amount of uptime.
As the in-house experts are approachable 24x7 via email, phone and live chat, JustHost customers are well covered in the situation of being troubled by technical problems.
For more details about the review, read this page.
About BestVPS.us
It is an independent review site dedicated to the review of VPS hosting services and the guidance on choosing a virtual private server for specific needs.