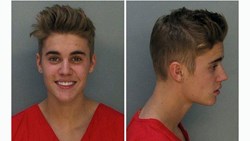 It is easy to speculate from all these reports that Bieber is on the verge of completely losing control, but the facts and legal outcomes thus far paint a different picture.
Boston, MA (PRWEB) February 04, 2014
CNN reports that in terms of legal headaches and adverse media exposure, Justin Bieber is unlikely to forget the year 2013. He may also want to add 2014 to the list of musical career years that he would just as soon wish to put behind him (1), but his popularity and earning potential do not foreshadow the possibility of shunning the limelight anytime soon.
CNN went on to say that although news media portrayals of Bieber's alleged antics and purported out-of-control behavior tend to paint a sordid state of affairs, his legal standing and financial affairs seem to be in better shape than his relationship and personal issues. (1) Like any entertainment star of his caliber, Bieber's net worth makes him a sizable target for lawsuits and potential liability matters. This is something that CBS News discussed nearly a year ago (9).
"In late February 2013, Bieber's legal troubles only involved lawsuits filed by a former bodyguard as well as from a woman from Oregon who claimed that the Canadian pop star damaged her hearing." says Rocco Beatrice, Managing Director of Estate Street Partners, LLC. Back then, just about all of Bieber's legal concerns were mostly concentrated to the United States; in 2013, however, according to CNN, reports of his alleged reckless behavior while on tour emerged from Brazil, Canada, and Southern California (1).
Forbes examined some of Bieber's vast holdings in the United States, which include real estate in Arizona and Pennsylvania as well as venture capital investments in social media and Internet technology start-ups (2). Mr. Beatrice commented that Bieber's assets in the United States should certainly merit being held in a properly constructed and executed irrevocable trust: "This is an essential asset protection strategy that would protect Bieber's wealth as he continues to perform in the United States and around the world."
In mid-January, Bieber was arrested in South Florida on charges of driving under the influence, illegal street racing and resisting arrest. Reports by the Associated Press indicated that Miami Beach police officers approached a rented Lamborghini sports car driven by Bieber, who allegedly smelled of alcohol at the time and may have been driving at twice the posted speed limit (3).
The Associated Press further reported that Bieber supposedly told law enforcement officers that he had been smoking marijuana and taking prescription drugs at the time he was arrested, and that his mother handled his medication regime (3). As it stands, Bieber is due to appear on Valentine's Day at the Miami-Dade County Richard E. Gerstein's Justice Building to answer to one misdemeanor charge of resisting an officer without violence, under docket number B14002900 (4).
According to ABC News, after Bieber's arrest and bail release in Miami, he left for Toronto. Once in Canada, he surrendered to law enforcement was charged with assault in relation to an alleged incident involving a limousine driver on New Year's Eve. These criminal allegations are exacerbated by earlier reports that Bieber may have thrown eggs at his neighbor's home in Southern California (7).
With regard to the legal issues above, Mr. Beatrice commented: "It is easy to speculate from all these reports that Bieber is on the verge of completely losing control, but the facts and legal outcomes thus far paint a different picture." Mr. Beatrice is referring to Moshe Benabou v. Justin Bieber et al., docket number BC498862, in the Superior Court for the State of California, County of Los Angeles, which CNN reports was recently settled (5). On that case, a professional bodyguard alleged that Bieber assaulted him with a barrage of punches to his upper body. The bodyguard also mentioned that he made no attempt to protect himself from Bieber's physical attack due to concerns for the singer's well-being.
"This case could have gone to trial, but it was resolved outside of the courtroom," explained Mr. Beatrice. "Bieber could face more of these civil lawsuits and complaints that seemingly target the considerable wealth he has gained over the last few years. The alleged criminal charges only elevate his profile in the eyes of potential plaintiffs looking to file civil complaints against him."
The asset protection benefits of irrevocable trusts such as those offered by UltraTrust.com could bring Bieber and his legal team some level of assurance with regard to keeping his wealth guarded. Bieber's assets could become property of the trust and not his, thereby keeping his fortune safe for generations to come.
Another issue examined by UltraTrust.com and Mr. Beatrice is the report of, according to the Miami Herald, Bieber spending $75,000 in a single outing at a Miami nightclub. (8) "Bieber is an adult who can spend his earnings as best as he sees fit. It is interesting to see alleged reports of profligate spending now; it is almost as if he has grown out of a California Coogan Blocked Trust Account."
What Mr. Beatrice is referring to is the law that protects minors working in the entertainment and showbiz fields in California, Louisiana, New Mexico, and New York (6). In California, this law requires that 15 percent of earnings by minors working in showbiz be placed in a blocked trust account to prevent careless handling of funds by parents or guardians. Once the minor becomes an adult, the account becomes unblocked. "Perhaps Bieber is now in control of funds previously blocked in a Coogan trust account, that may explain the increased spending. Irrespective of this, any assets that may in his control could be made safer in an irrevocable trust."
About Estate Street Partners (UltraTrust.com):
For 30 years, Estate Street Partners has been helping clients protect assets from divorce and frivolous lawsuits while eliminating estate taxes and probate as well as ensuring superior Medicaid asset protection for both parents and children with their Premium UltraTrust® Irrevocable Trust. Call (888) 938-5872 to learn more.
Sources:
1. edition.cnn.com/2014/01/31/showbiz/justin-bieber-plane/ - 1/31/14
2. forbes.com/forbes/2012/0504/celebrity-100-12-just-bieber-investments-music-venture-capitalist.html - 5/16/13
3. pressherald.com/news/Pop_star_Justin_Bieber_arrested_in_Miami_area_.html?pagenum=full - 2/4/14
4. miami-dadeclerk.com/cjis/CasePrinter.aspx?case=IEBgpWOt%2fbif6Jwa1QiHlw%3d%3d
5. edition.cnn.com/2014/02/03/showbiz/justin-bieber-bodyguard-lawsuit/index.html - 2/4/14
6. sagaftra.org/content/coogan-law
7. abcnews.go.com/Entertainment/justin-bieber-enters-toronto-police-station-amid-throng/story?id=22289962 - 1/29/14
8. miamiherald.com/2014/01/21/3884150/justin-bieber-blows-wads-of-cash.html 1/21/14
9. cbsnews.com/news/suit-against-justin-bieber-by-fired-bodyguard-claims-assault-seeks-back-pay/ - 1/11/13