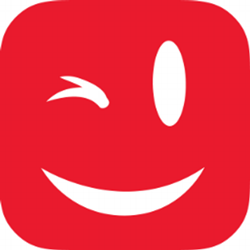 Just Sayin' is embedded into the Timeline where users can Listen, and View audio, Video or Photo that is posted.
Mill Valley, CA (PRWEB) April 30, 2014
CloudTalk announces the release of its newest app Just Sayin' for iOS and Android. The application aims to revolutionize online social communication by allowing its users to integrate their own voice and sounds into social media.
Just Sayin' allows users to enrich their Twitter and Facebook updates with personal voice recordings embedded directly into an update or tweet.
"This focus on voice and sound functionality has proven to be especially valuable to celebrities where there is an ever-present demand for them to be authentic, personal, and to deliver fresh content. Musicians may be inspired to upload a sound bite or video from the most recent concert or a lyric teaser from a newly recorded track. Comedians once handicapped by commas and exclamation points and emoticons to tell a joke using text on social networks can now exercise comedic timing in Twitter or Facebook. Share interviews, two-way conversations, or re-energize fair-use recordings," says Sam Yousif, Director of Sales & Marketing.
Key features on Just Sayin'

Voice Recording and Sharing
The ability to tag users from the application to Twitter
Post any combination of content using audio, video, photos and text and cross-post to your Twitter followers and Facebook
Discover and follow the growing community
Talk with and follow your favourite celebrity, musician, politician or athlete
View trending and featured topics
Private messaging
Freedom from character count restrictions on some social networks
Just Sayin' is available for free download:
iOS devices including iPhone, iPod Touch and iPad
https://itunes.apple.com/app/just-sayin/id803521329?mt=8
Android
https://play.google.com/store/apps/details?id=com.justsayinapp.justsayin
While the web-based version can be accessed at http://www.justsayinapp.com (Launching end of April).
About CloudTalk:
CloudTalk built the first cloud-based platform for hosting any social communication with voice as a central part of the user experience. The team has built applications for smartphones and the web, and CloudTalk offers a rich API set that enables applications for feature phones and email as well. They believe that voice is different from text communication because it is authentic, naturally emotional and powerful, easy to use, and easy to understand. What CloudTalk has achieved, is to make the human voice a natural and easy to use part of any social web experience.