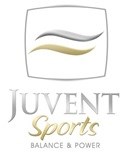 Palm Beach Gardens, FL (PRWEB) January 16, 2014
Even the greatest golfers in the world have to practice and work on their games to get better. However, a new device—backed by years of research and clinical studies—comes close to offering real game improvement by just standing there.
Called the Juvent Pro and manufactured in the U.S. by Juvent Sports, a division of Regenerative Technologies Corporation, it uses mild, computer controlled impacts to improve the golfers balance and stability. Originally created to treat osteoporosis and other skeletal conditions, Juvent Pro also stimulates the type IIa muscle fibers or "fast twitch" muscles so important to precision control required by professional athletes. In addition, a Juvent session helps the healing and replacement of bone tissue and has been shown to help circulation, heal and maintain healthy tissue, and aid recovery from bone loss and joint damage.
All of which can have a positive effect on one's golf game by enhancing weight transfer, strength, balance, stabilizing the mechanics of the swing, and lessoning joint pain which creates an overall feeling of better health and well-being.
Among those singing the praises of the Juvent Pro is world-renown golf instructor David Leadbetter, who—without being compensated by the company—uses the bathroom-scale-sized platform himself and strongly recommends it to his students. Says Leadbetter, "The golf swing is all about mobility. I think Juvent is really going to help people not only improve their golf game but feel a whole lot better about themselves. I'm really excited about it."
Leadbetter also has found that the Juvent Pro is especially effective with "baby boomer" golfers who want to play more golf but find it hard to move and make a good swing. Other leading golfers using Juvent Pro include LPGA star Suzanne Petterson, top amateur Arlene McKitrick, and European pro Paolo Quirici.
Juvent Pro uses Dynamic Motion Therapy (DMT) technology, a patented micro-impact system. The user—who does nothing more than stand on the device for 10-20 minutes a day—feels mild vibrations called Low Magnitude Mechanical Stimulation (LMMS) enter through the soles of the feet an move up through the entire skeleton. These micro-impacts stimulate the bones much the way light-impact exercise does, helping in bone health and healing.
Juvent Pro is being introduced to the golf market at the PGA Merchandise Show, January 22-24, in Orlando, Florida. Priced at $3,495 per unit, Juvent Pro can be purchased by individuals for home use as well as by country clubs, gyms, and other fitness facilities for use by their members.
For more information access the web site at http://www.juventsports.com or call 877-7JUVENT
Dynamic Motion Therapy (DMT), as produced by Juvent Pro, is the result of more than 20 years of research, six double-blind studies, more than 90 peer-reviewed publications, and 20 clinical studies (completed or current) with backing from the NIH, NASA, the U.S. Army, and private institutions. Athletes in many sports are using Juvent Pro both before and after play, while many chiropractors, physical therapists, podiatrists, and medical doctors have integrated Juvent Pro into their daily practice. When beginning any type of exercise program, athletes and others should first consult with their physician: That said, Juvent Pro is the most clinically proven, safe, and researched platform in the world.