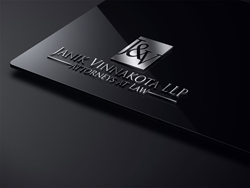 "With Sean now part of the team, we are very excited to offer Asian clients efficient and effective legal services here in the United States."
Dallas, Texas (PRWEB) October 18, 2016
Janik Vinnakota LLP, a Dallas-based litigation, intellectual property, and start-up law firm, is pleased to announce Sean N. Hsu has joined the firm. Mr. Hsu, an electrical engineer who graduated from the University of Texas in 2003 and from Southern Methodist University's Dedman School of Law in 2007, is both an intellectual property trial lawyer and licensed to practice before the U.S. Patent and Trademark Office. Mr. Hsu joins Janik Vinnakota LLP (http://www.jvllp.com) as an equity partner.
Glenn Janik, co-founder of Janik Vinnakota LLP, said, "We've been looking to strategically grow the law firm by adding attorneys who can help fulfill the needs of existing and future clients. Sean's trial skills, technical background, and fluency in Mandarin represent a trifecta of talents that will help the law firm continue its growth—both in the areas of intellectual property litigation and in expanding our start-up legal services to first and second generation Chinese and Taiwanese entrepreneurs."
Mr. Hsu also brings valuable international experience to Janik Vinnakota LLP. Rajkumar Vinnakota, another co-founder, said, "One of the main priorities we had was to ensure we build an Asia practice group. With India and China emerging as new hotbeds for innovation and technology sourcing, it is paramount that we establish long-lasting relationships in those countries. With Sean now part of the team, we are very excited to offer Asian clients efficient and effective legal services here in the United States."
Mr. Hsu's legal specialties include intellectual property litigation, patent portfolio management and licensing, business litigation, providing legal guidance to start-up companies, and products liability litigation. Additionally, Mr. Hsu is a member of the Dallas Asian Chamber of Commerce and the Chinese Institute of Engineers. Mr. Hsu has also been named a Rising Star – Intellectual Property Litigation by Texas Super Lawyers. Mr. Hsu will be based out of Janik Vinnakota's Dallas office.
About Janik Vinnakota LLP
Janik Vinnakota, a Texas-based law firm with offices in Dallas and Houston, is designed to deliver 21st century legal solutions to businesses, entrepreneurs, inventors, research universities, and investors all around the world. The firm offers the benefits of a litigation boutique, intellectual property specialty shop, and business transaction firm—all under a single roof. Janik Vinnakota also specializes in alternative fee arrangements that are in high-demand by today's most nimble and cost-conscious legal consumers.
For more information about Janik Vinnakota LLP, contact Glenn Janik at (214) 390-9999, view the firm's Facebook page at http://www.facebook.com/jvllp, or follow the firm on Twitter at @janikvinnakota.