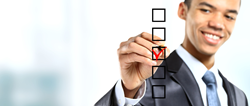 Teachers, parents, community leaders - help students to cast a "vote" TODAY - just 9 days left!
Collierville, TN (PRWEB) February 01, 2016
What key topics are of greatest concern to America's youth in a Presidential year? As 2016 Presidential hopefuls rally voters in advance of Iowa, New Hampshire and other key caucuses and primaries, what top issues matter most to America's youth?
Youth Vote America invites America's students in grades 3-12 to take a 60-second online poll to identify the national issues that matter most to them. Parents, teachers, administrators, and community leaders, help kids to learn about and engage in the American Public Education Foundation's (APEF) Youth Vote America national campaign, now – February 10, 2016.
What better way to show how the health of our democracy relies on citizens' participation than by asking America's youth to lend their passion, perspective and voices to the electoral process?
America's students – your virtual polling booth awaits. "Whether you are a child or a teen, 'vote' on the issues in America that matter most to you," said David A. Pickler, President, American Public Education Foundation. "APEF will then share poll results with Presidential hopefuls on both sides of the aisle."
Go Online to "Vote" Today. Casting a virtual student "vote" is easy:
In less than 60 seconds,

visit http://www.theapef.org;
view a "top 10" list of issues that today's Presidential hopefuls are actively debating; and
choose the "top 3" issues facing America today – or "write in" your own idea(s); the poll is available in English and Spanish
Early "Voting" Trends. A preview of early "voting" follows: Terrorism (27%), College Debt (20%), and Education (15%) are the "top 3" issues youth "voters" identify, followed by Immigration (13%) Environmental Issues, Global Warming (9%), Economy (5%), and Healthcare (5%). (Other key topics – i.e., Poverty, Texting and Driving and Unemployment/Jobs - are initially polling at or less than 4%.)
Teachers and Administrators – Request Free APEF Electoral Curriculum. By President's Day, February 15, 2016, APEF will newly release two free curricula around America's electoral process, one version for elementary school students and a second version for middle/high school students, available in English or Spanish (March). See http://www.theapef.org to watch for the Feb. 15 President's Day release of the APEF electoral curriculum.
Get on the Bandwagon. "Vote" Today. Please help APEF to spread the word to capture and reflect as many student voices across America as possible. Kudos to groups that promote student engagement like Destination Imagination and Student Voice that helped to get the student "vote" out!
Student Voice (SV) will soon be live on the Presidential trail! To follow student perspectives and gain field-level student insight on caucus and primary contests in Iowa, New Hampshire and beyond, visit stuvoice.org or the APEF SV spotlight at theapef.org.
Discover SV's 12-point Student Bill of Rights, a new, student-driven set of qualitative standards that encourage students to vote on issues in their schools that matter most to them.
See also SV partner Project Next Generation for their 2016 Voter Initiative and Cape Cod-based Presidents' Day Extravaganza, Feb. 15, for middle school students.
On the Horizon
"Picture Freedom" Art Contest. A national contest in partnership with the National Underground Railroad Freedom Center (NURFC) in Cincinnati, Ohio and Toyota will be announced Feb. 16 focusing on the freedoms we have in the U.S. The contest is open to students in grades 7-12. More details soon at theapef.org
Presidential Poll. In October 2016, ahead of the November 8, 2016 general election, APEF will hold an online Presidential poll for America's school-age students. Stay tuned to theapef.org
###
About APEF: The American Public Education Foundation (APEF) is a 501(c)(3) non-profit organization whose mission is to help educate, inspire and lead with all those involved in public education and prepare the next generation of leaders for engaged citizenship. APEF was founded by nationally recognized education leaders to help ensure America's economic and national security interests through public education.
APEF passionately and profoundly believes in the power of public education. Take action at theapef.org