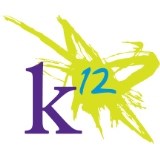 K12 is a national leader in digital learning and, most importantly, a proud partner to thousands of teachers and educators who are leveraging the power of digital learning everyday to meet students' needs.
Herndon, VA (PRWEB) February 05, 2014
K12 Inc. is celebrating the third annual national Digital Learning Day by giving away 18 mobile apps designed to let young students practice basic math, science and reading skills. The apps are free for Apple and Android users through the K12 website or via the K12 pages on iTunes, GooglePlay or the Amazon Appstore, and focus on topics that are useful for both parents and teachers, such as:

K12 Choc-It-Up: a game for practicing number, letter, shape and color recognition.
K¹² Periodic Table of the Elements: an interactive version of the periodic table that lets users explore the elements and their key attributes in a simple, easy-to-use way.
K¹² Timed Reading Practice Lite lets readers in levels K–4 practice fluency by reading short, timed stories.
K¹² Equivalence Tiles: helps students understand how fractions, decimals, and percents relate simply by dragging and dropping tiles of equivalent value.
The mobile apps offered are part of K12's award-winning portfolio of more than 550 unique online courses and titles – the most extensive in the industry – which covers every core subject for grades pre-K-12, plus up to four academic levels for high school including Core, Honors, and AP®. The portfolio includes an exceptional range of credit recovery courses, career-building electives, remediation support, six world languages, and a deep STEM offering, all designed to align with the state standards.
"K12 is pleased to support Digital Learning Day and help promote the effective use of technology to drive individualized learning for all students," said Nate Davis, Chairman and CEO of K12. "Digital learning is breaking down barriers in education, providing students access to quality academic programs regardless of geographic or socioeconomic circumstance. It is empowering teachers with innovative instructional tools and systems to help them better serve children. K12 is a national leader in digital learning and, most importantly, a proud partner to thousands of teachers and educators who are leveraging the power of digital learning everyday to meet students' needs."
Long known for the development of a high-quality curriculum used in online public schools nationwide, K12 has recently been the recipient of prestigious awards from both the educational and parent communities for digital products that are available for use both in and out of the classroom setting. In 2013 their preschool product, EmbarK12, received the Distinguished Achievement Award for Best Whole Curriculum by the Association of Educational Publishers, the Parents Choice award, and was an Ed Tech Cool Tool and AEP Golden Lamp Award finalist.
The company also recently released Noodleverse™ Language Arts, an online reading and writing skills practice and enrichment program geared to help children in grades K-2 to work independently to become more confident, competent readers and writers. While the child may enjoy the whimsical characters and appealing interface, adults and educators appreciate K12's exceptional curriculum design process that ensures the product is not only entertaining, but educational.
"The activities we embed in Noodleverse were developed using the research from the National Reading Panel that indicates what kids really need to learn," says Dr. Kristen Kinney-Haines, EdD and Director of Primary Literacy at K12. "But we also look deeply at the science of instruction, so the instructional design behind all of the activities is steeped in research." The result is an engaging experience that lets even young children practice and improve critical reading skills.
Digital Learning Day is a national awareness campaign celebrating innovative teachers and instructional technology practices. Learn more about Digital Learning Day by visiting the host organization, the Alliance for Excellent Education.
About K12 Inc.
K12 Inc. (NYSE: LRN) is leading the transformation to individualized learning as the nation's foremost provider of technology-powered proprietary online solutions for students in pre-kindergarten through high school. K12 has worked with over 2,000 school districts and charter schools and has delivered more than four million courses over the past decade. K12 provides curricula, academic services, and learning solutions to public schools and districts, traditional classrooms, online and blended school programs, and directly to families. More information can be found at K12.com.