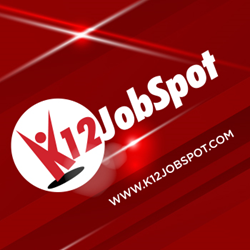 We know that today's job seekers expect an efficient and easy job search process.
Chicago, IL. (PRWEB) March 11, 2014
Aspex Solutions today announced that their K12 job board, K12JobSpot.com, is now the highest ranking education job board in the United States. According to the web traffic measurement firm, Compete, Inc., K12JobSpot.com has 80% more traffic than the next most visited education job board in the country with a total of 254,521 unique job seekers using the free K12 job search website in January 2014. A completely free service offered to job seekers and educational organizations with job openings, K12JobSpot.com is syndicated by other leading job boards including Teach.org, Indeed.com, SimplyHired.com, and, soon, Glassdoor.com.
"We initially created K12JobSpot.com for our nearly 3,000 school district clients who use AppliTrack Recruiting, our K12 recruiting and hiring platform. We know that today's job seekers expect an efficient and easy job search process. The reality is that for them, going to each school system website, one-by-one, looking for job vacancies, is very time consuming and frustrating. K12JobSpot.com provides a common forum where K12 job seekers can quickly and easily view the tens of thousands of K12 vacancies that exist within our client organizations," said Abe Reese, President and Founder of Chicago-based Aspex Solutions. "Once we saw the power of K12JobSpot.com, we decided to allow any educational organization, not just AppliTrack clients, to post jobs on the site for free as a way to give back to the K12 market that has given so much to us."
K12JobSpot.com is not a website only for those interested in teaching jobs. K12JobSpot.com contains job postings for all areas of work within K12 organizations: food services, administration, security, transportation, custodial services, and more.
"For a while, I simply used K12JobSpot.com to learn about the K12 job market that was going to be waiting for me when I graduated. Recently, though, I created a free account through Facebook and now receive alerts each time a job is posted in which I would be interested and that is within the range that I am able to commute for that job," said Lisa Vincent, a soon-to-graduate K12 job seeker looking for teaching jobs in Oregon.
About Aspex Solutions
Chicago-based Aspex Solutions, the makers of the AppliTrack Talent Management Platform, is the market leading HR software provider to public sector organizations in the United States. Currently serving 2,900+ public sector agencies, including 2,800 school systems, Aspex Solutions has enjoyed a 99.9% client retention rate and has been profitable in each quarter since being founded in 1998.