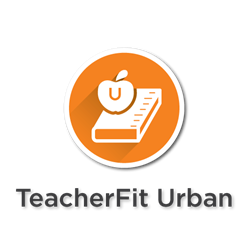 TeacherFit Urban is a research-based and scientifically valid tool with results that allow principals and other hiring administrators to know more about their applicants prior to the interview.
Chicago, IL. (PRWEB) May 01, 2014
Aspex Solutions today announced the release of TeacherFit Urban, an online assessment of teacher applicants to urban schools, which will predict the teacher's likelihood of success in key areas of teaching in an urban setting. TeacherFit Urban is the latest K12 applicant screening instrument to be added to the AppliTrack Selection offerings which currently include TeacherFit (certified teachers), TeacherFit SE (special education teachers and staff), JobFit (classified staff), and AdminFit (administrators). Like all existing AppliTrack Selection assessments, TeacherFit Urban exists within the AppliTrack One K12 Talent Management Platform, as a stand alone applicant screening system, or as an integrated piece of a different talent management system.
The TeacherFit Urban prescreening assessment utilizes predictive analytics to provide school hiring administrators with real-time data that shows each applicant's proficiency in the following areas:

Initiative
Perseverance
Focus on Results
Focus on Students
Planning and Organizing
In addition to the real-time predictive data made available to hiring administrators, an individualized interview questionnaire and research-based, best practice responses to the questions, provided to the hiring manager for each applicant. This questionnaire may be used during face-to-face interviews with the applicant and will contain questions that probe areas of weakness identified during the assessment.
As with all of the AppliTrack Selection tools, TeacherFit Urban meets or exceeds the EEOC's "80% Rule", a rule that exists to ensure that prescreening assessments are fair to members of protected classes of applicants. To further assure school systems in the legality of the AppliTrack Selection instruments, Aspex Solutions will stand behind the tests and support their job-relatedness and effectiveness in the event of a legal or regulatory review of any assessment.
"In building TeacherFit Urban, we were able to capitalize on an exceptionally solid opportunity for high-quality research. We started with an extensive literature review and input from over a thousand urban teachers and administrators. We then verified the effectiveness (psychometric soundness and validity) of the test in a statistical study that included over 1,200 committed urban school teachers and their principals," said John Arnold, Ph.D., Research Director for Aspex Solutions.
"There is no replacement for a high-quality hiring process conducted by trained human beings. The TeacherFit Urban assessment is not a replacement for traditional hiring practices. It is a research-based and scientifically valid tool with results that allow principals and other hiring administrators to know more about their applicants prior to the interview," said Abe Reese, President and Founder of Aspex Solutions.
About Aspex Solutions
Aspex Solutions is a privately held company that was recently named to the 2013 Inc. 500 | 5000 list for the third consecutive year. Based in Chicago, Aspex Solutions' flagship solution, the AppliTrack One Talent Management Suite, allows organizations of all types and sizes to automate hiring processes, maintain paperless personnel files, and test and evaluate employment applicants to quickly identify their likelihood of being successful employees. Aspex Solutions currently serves over 2,900 organizations, including 2,800 K12 school systems, throughout the United States and Canada. For more information about Aspex Solutions, please contact us at 1.888.667.1ASP or visit the company's Web site at http://www.AspexSolutions.com.